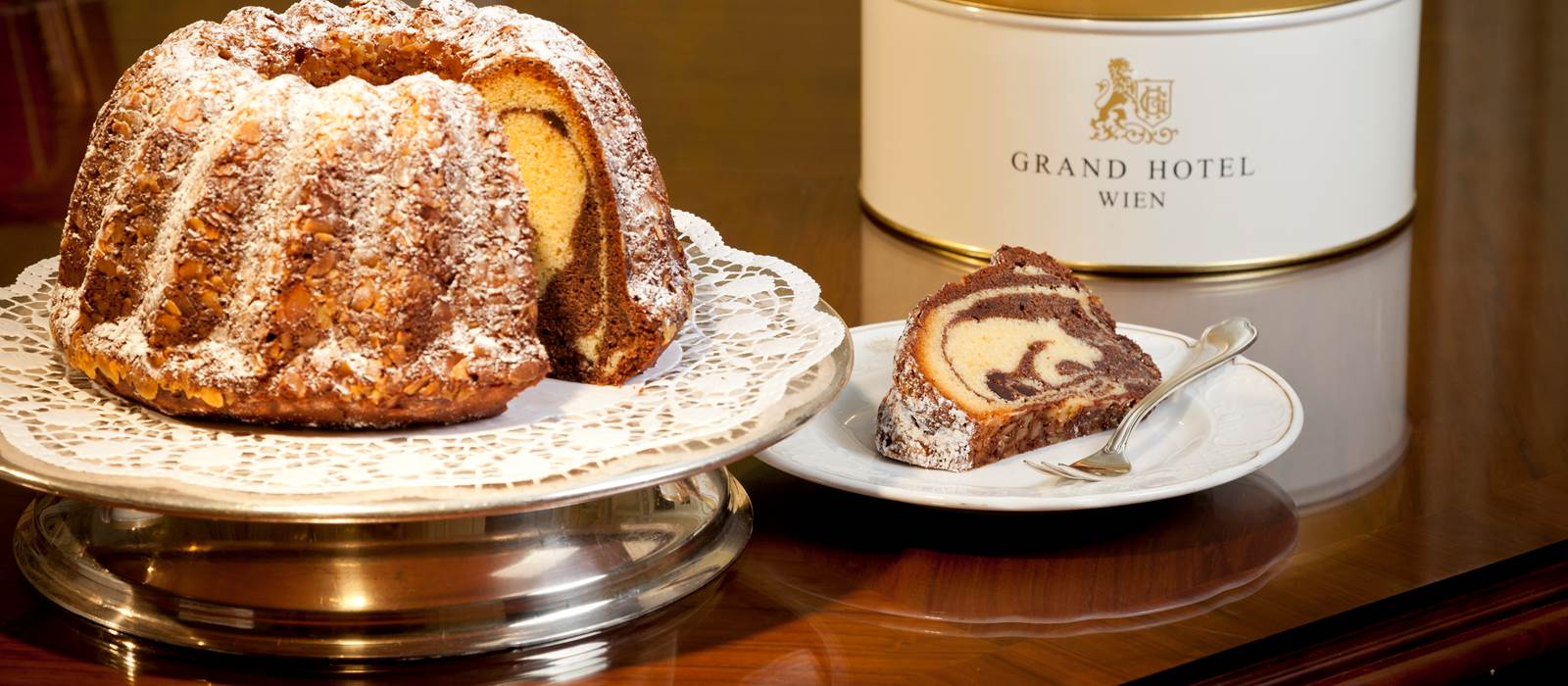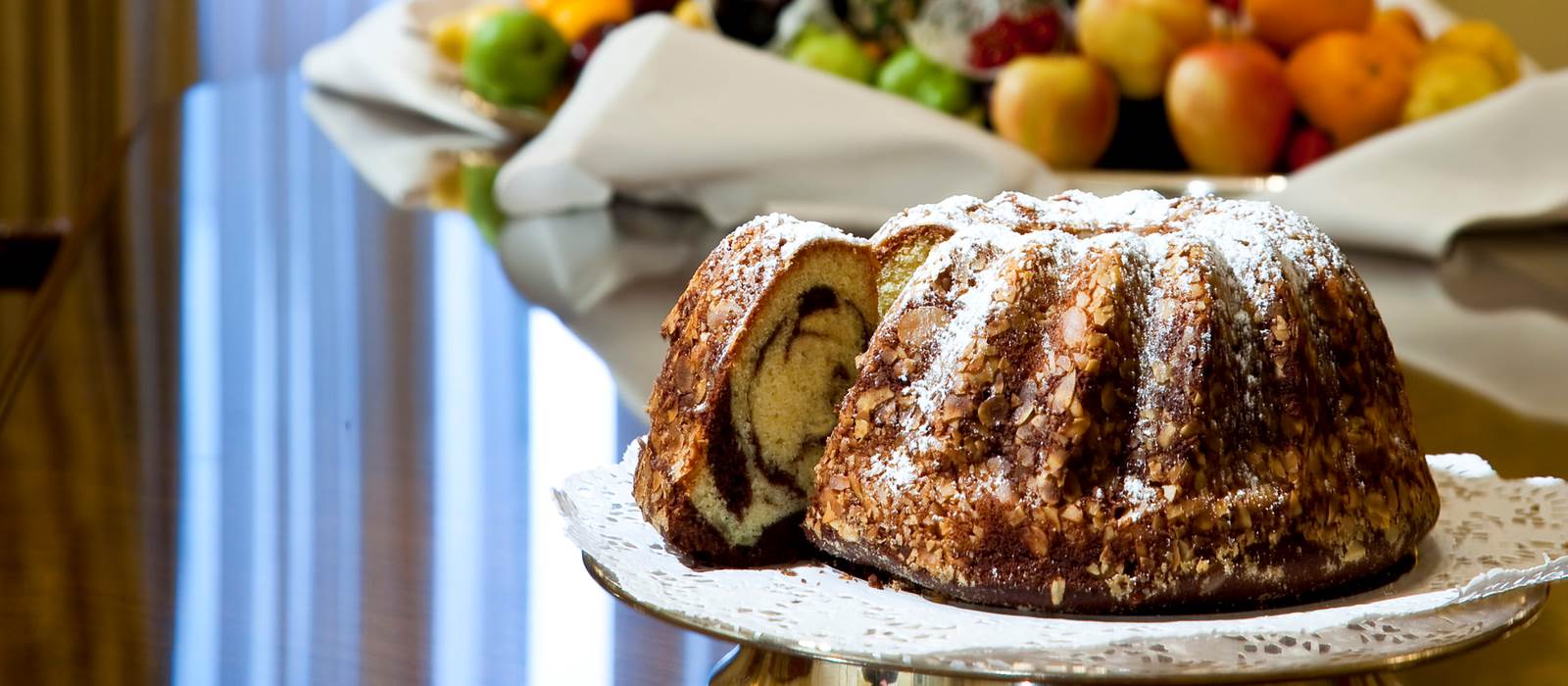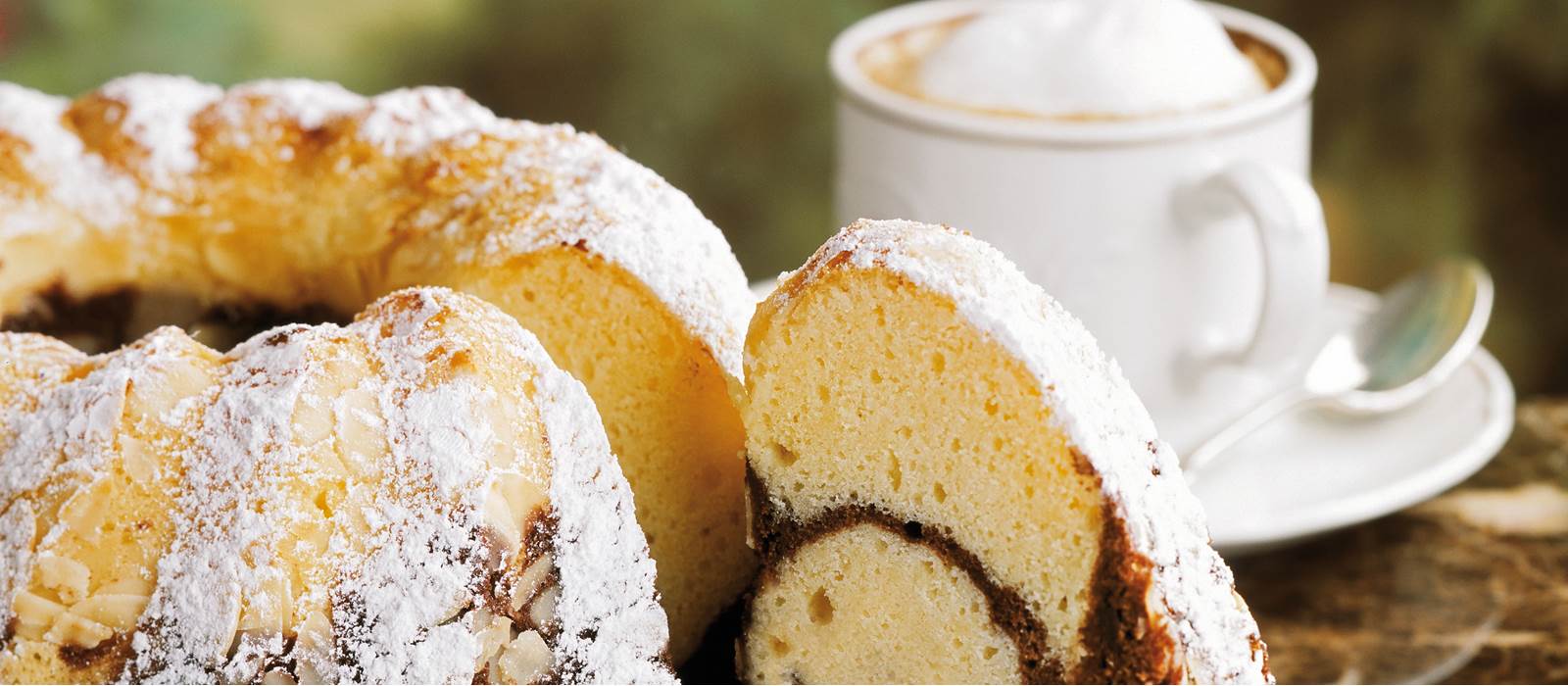 Grand Guglhupf
The Guglhupf - A delicious taste of Vienna
Vienna is famous for its outstanding coffee, its unique charm, warm cordiality and especially its world-famous pastries. The tradition of enjoying a cup of coffee at an old-fashioned coffee shop with a delicious piece of cake has a greater importance in Vienna than anywhere else in the world.
Only available at the Grand Hotel Wien
The original Grand Guglhupf, as Emperor Franz Joseph loved it all those years ago, is only available at the Grand Hotel Wien since it is made according to the original secret recipe. The Guglhupf is made of the best ingredients without artificial flavours and additives. You can taste the difference!
You can enjoy the original Grand Guglhupf at the Grand Hotel Wien or you can take it home with you in a decorative gift box.
Through the online-shop www.austriansupermarket.com you can also order this delicious treat online.
The Grand Guglhupf is available in two different sizes:
380 gramms
1.480 gramms