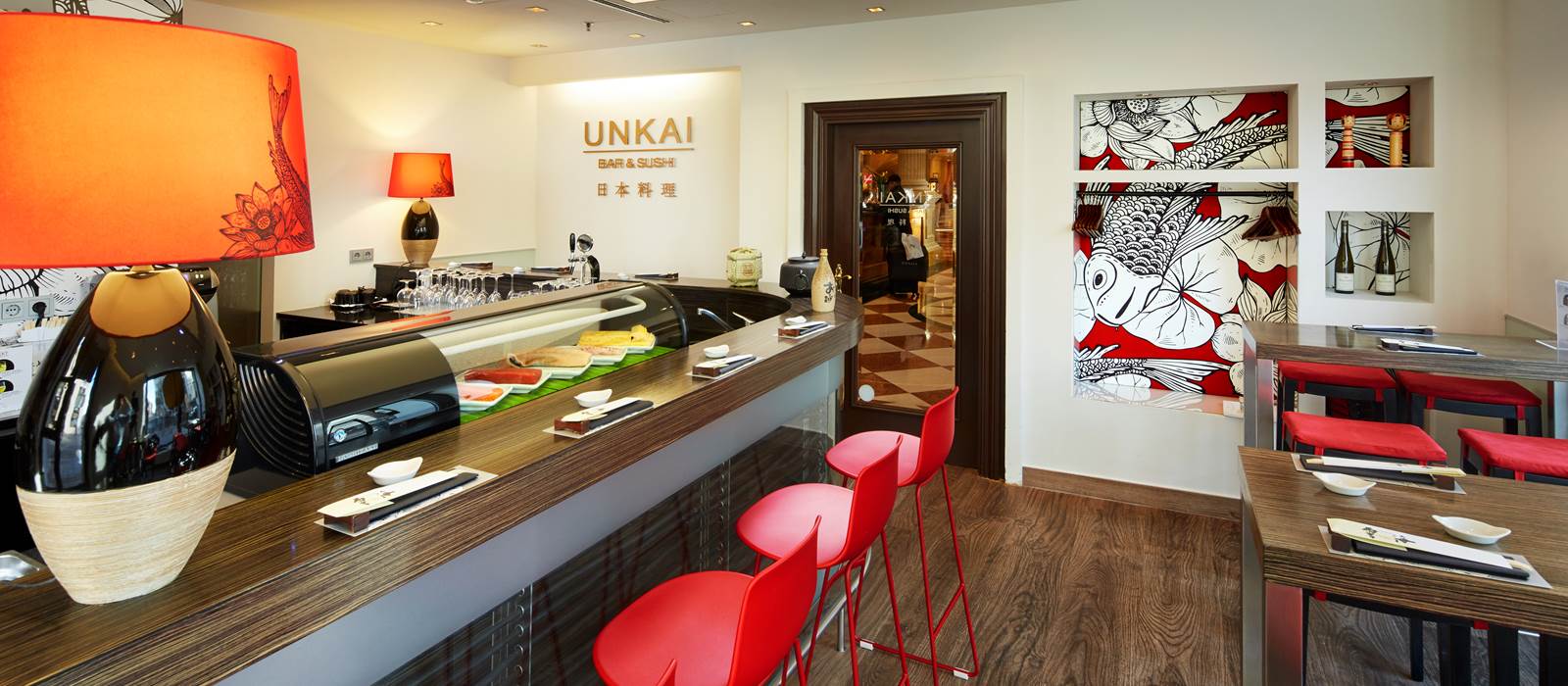 UNKAI – Bar & Sushi
The Modern Sushi Bar in Vienna
Opened in January 2008, UNKAI Bar & Sushi offers a high quality of sushi and sashimi in a very modern ambience and with quick service.
The non-smoking Sushi Bar is located directly at the front side of the Grand Hotel Wien with a direct connection to the Grand Hotel Wien lobby and a maximum capacity of 19 seats. From April to October, a nicely Japanese styled outside terrace with 10 seats attracts for outside-dining.
UNKAI Bar & Sushi is the ideal place for 'sushi-globetrotters' who like to experience a trendy and stylish sushi bar!
UNKAI Bar & Sushi serves Asahi-Bier and Japanese Sake
UNKAI Bar & Sushi is the only restaurant in Austria to serve Asahi-Bier on tap. For those who prefer the traditional Japanese way, an enormous choice of different sake is offered.