Outdoor Summer Festivals: Vienna Calling
27 March 2017
---
A Rundown of Festivals from Opera to Dance, and from the City Centre to the Old Danube
When it comes to cool sounds in the summer sunshine, Vienna is your playground. Take a look at our pick of the best outdoor shows, from Rathauplatz's Music Film Festival to ImPulsTanz Contemporary Dance Festival. Plus check-out the Old Danube floating concert for a classical twist on the traditional opera house.
40 Performances at City Hall (30th June until 3rd September 2017)
Running over 66 days, the event offers visitors a chance to pay homage to the world's greatest composers and musicians… and experience the unique ambience, outdoor setting, and music by way of a 30ft screen, located outside Vienna's City Hall.
This year's edition celebrates its 27th anniversary with open-air screenings of landmark birthdays. See films of Elton John, Barbara Streisand, Ella Flitzgerald and Dean Martin celebrating theirs at past gigs. Whilst there will also be concert recordings of the late Amy Winehouse, Kurt Kobain and Jimmy Hendrix, who all died at the age of 27.
Classical music will dominate the programme as it has for many years, with the sounds of Gustav Mahler, Frederique Chopin and Leonard Bernstein on the big screen. And of course, the line-up features opera houses such as La Scala from Milan and the Vienna State Opera, accompanied by the Vienna Symphony Orchestra. This diverse itinerary is a fantastic opportunity to combine superb music with a remarkable venue.
Venues across Vienna (13th July until 13th August 2017)
A celebration of performance art and contemporary dance, ImPulsTanz Dance Festival takes place across Vienna, a highlight being performances from the world's top dance companies. 
ImPulsTanz presents the likes of Ballet de Ballet de l'Opéra National de Paris, les ballets C de la B and Damaged Goods. Last year festival goers were treated to the visionary 'Garden of Earthly Delights' by the great Canadian choreographer Marie Chouinard; whilst Ich bin O.K Dance Company gave contemporary dance and hip-hop a humorous and moving twist. Keep a look out for the all productions for this year's edition here.
During the evening revellers can wander to the Schwarzenbergplatz casino or festival lounge, where there will be a variety of events, including DJ sets, after-parties and dance showdowns.
Arcotel (From 19:30pm – in August)
Adventurous music lovers who want creature comforts should not miss this extraordinary boat ride. Eight vessels will welcome on board up to 96 passengers, for an evening concert set on floating stages. You will hear scores from famous composers and indulge in haute cuisine.
The journey along the lake, provides the setting for one of the most scenic concerts in Europe… which begins from the port of Arcotel. The fleet then makes its way across the glimmering blue of the Old Danube, where a quartet will be playing from the floating stage. Hear the scores of a Haydn Serenade or a Strauss Waltz as the boats stop under Wagramer Bridge.
As you sail to the next stage, the classical performances of Mozart and Schubert will be the perfect accompaniment to the dramatic river setting. Passengers on board the boats will then be taken ashore to enjoy a complimentary dinner at the port. A new take on classical concerts and sightseeing has found its way to the rivers of Austria.
Enjoying a musical summer could not be easier. Set on Kaerntner Ring, close to Kärntner Straße shopping street, Grand Hotel Wien is a short walk from Vienna State Opera and Danube River.
Explore our  offers today and plan your next luxury stay in the exceptional Grand Hotel Wien.
'Orchestra' © YannaZazu | CC License, original image cropped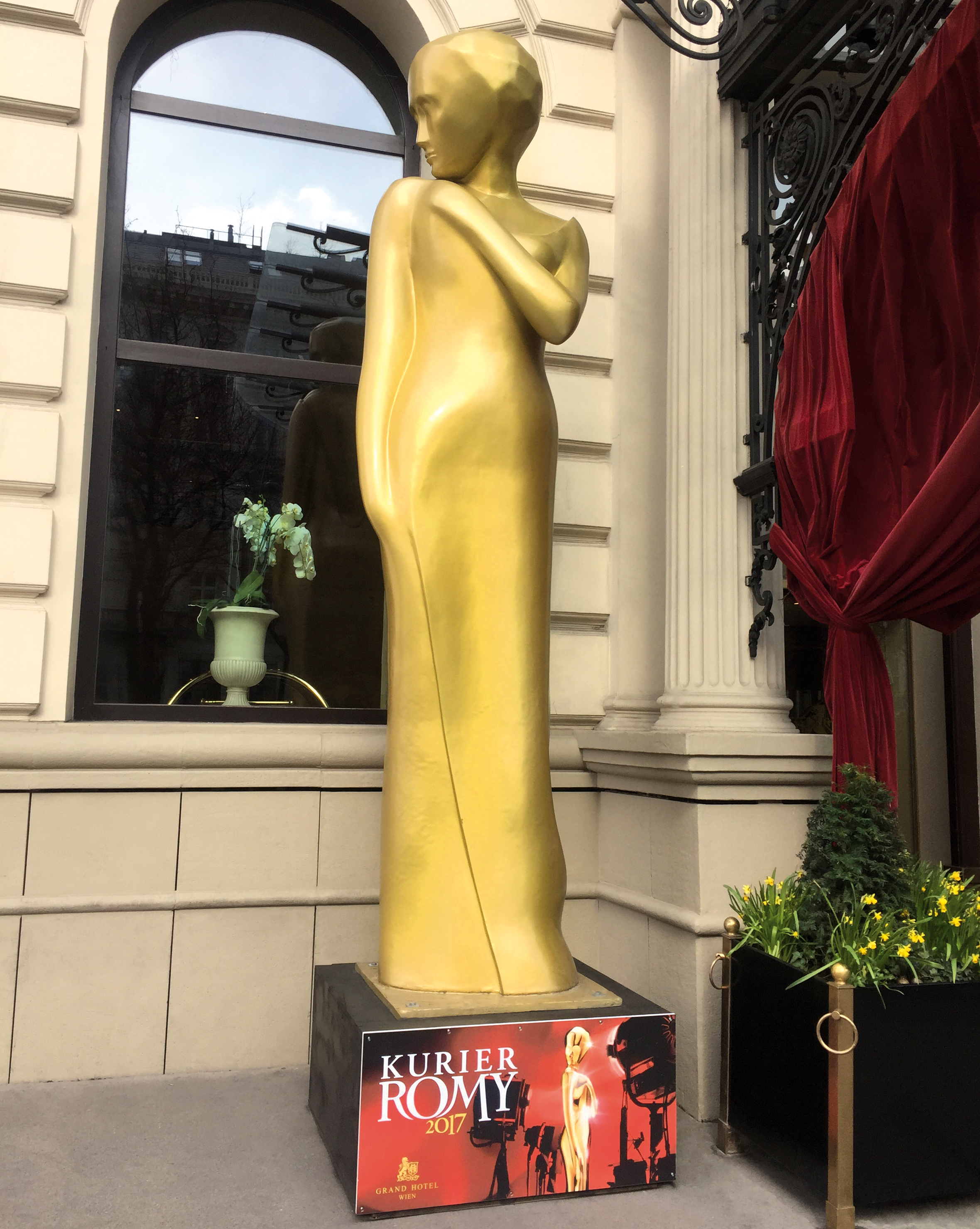 Kurier ROMY Gala 2017- the Grand Hotel Wien is proud hotel partner!
The Grand Hotel Wien is honored to be the exclusive partner of this years's Kurier ROMY Gala hosted by Kurier. Until the festive award ceremony on Apr...
Click here for more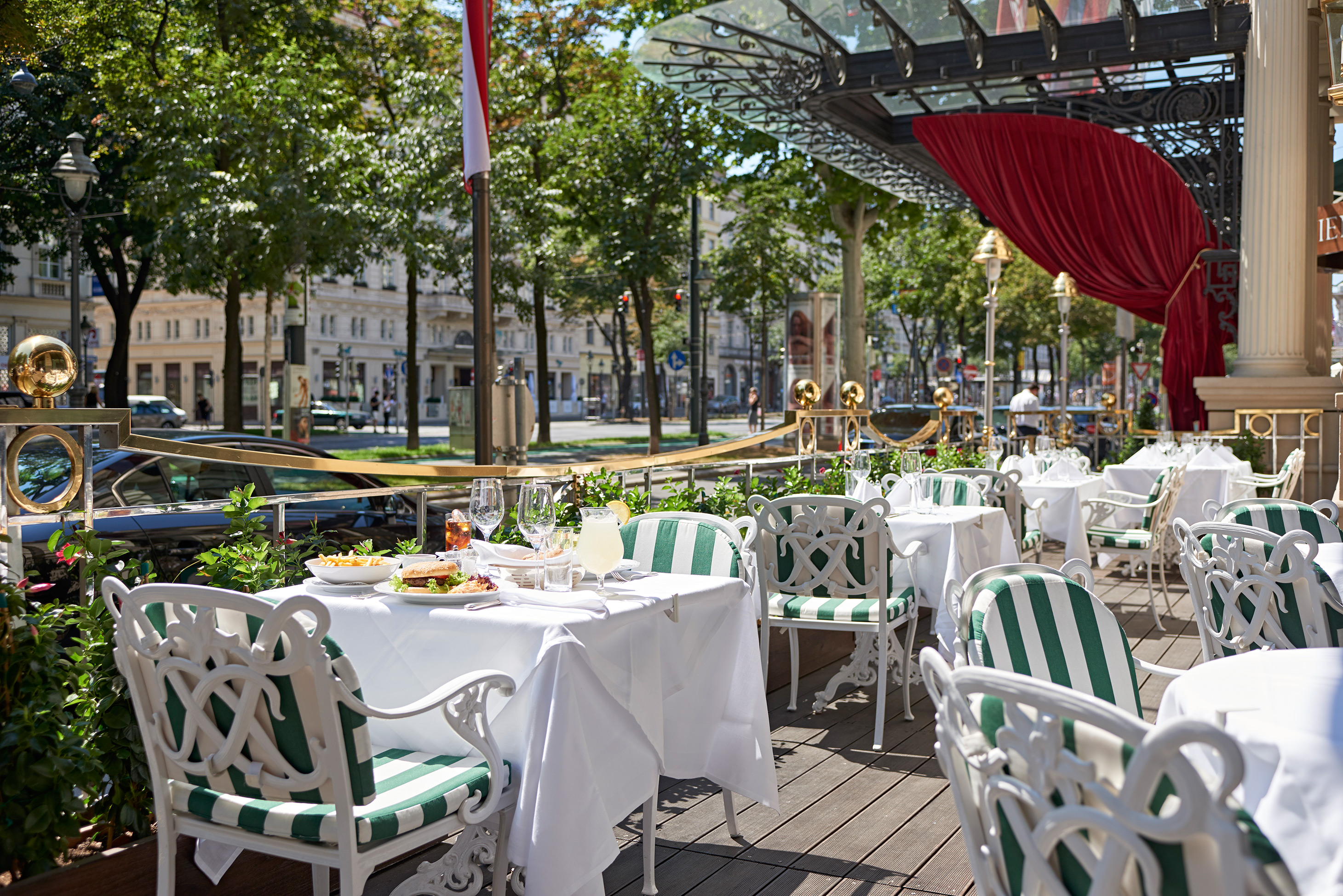 The Schanigarten season has started!
The Rosengarten as well as the UNKAI Bar & Sushi guest garden offer wonderful outdoor seating possibilities to enjoy the sunbeams and rising temperatu...
Click here for more