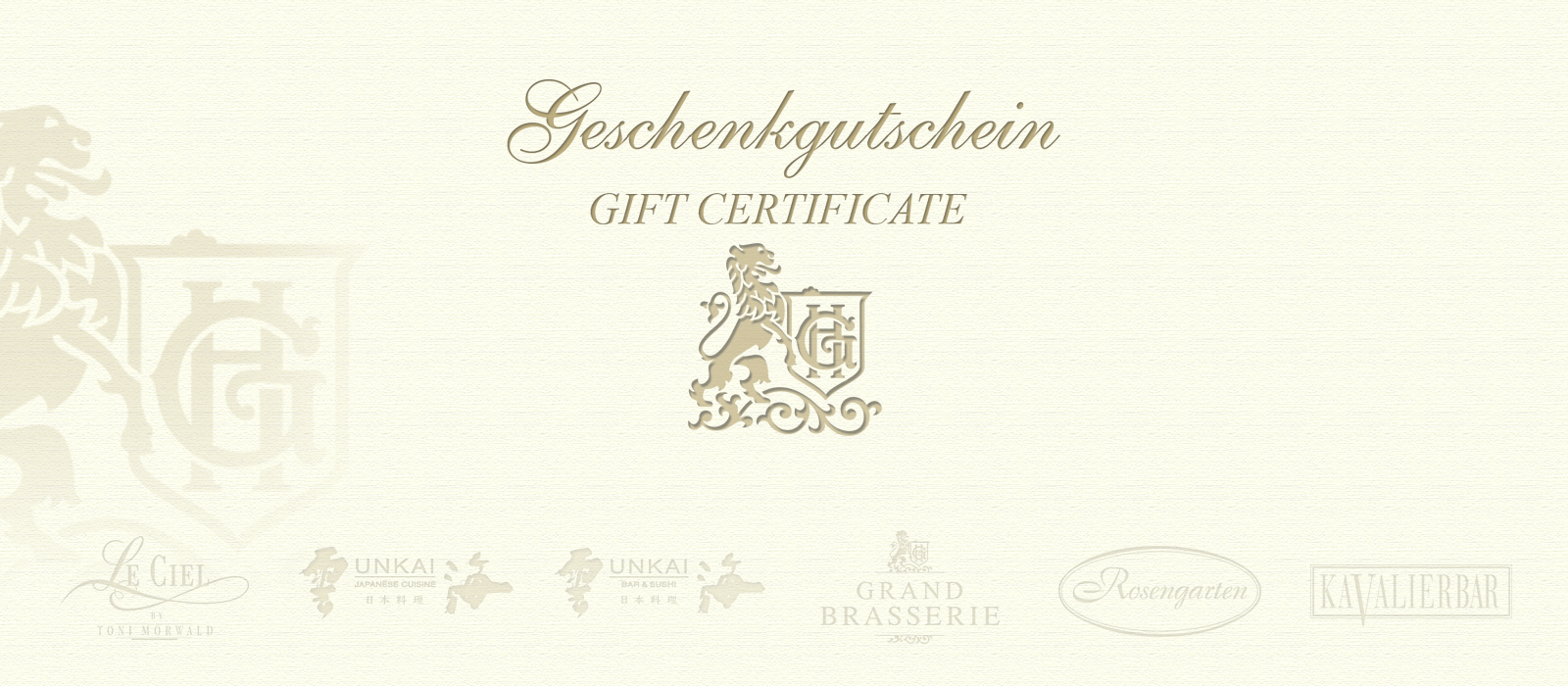 Grand Hotel Wien Gift Vouchers
Be it a 5-course dinner in an exclusive restaurant or a delicious Grand Guglhupf cake; be it a luxurious stay at our luxury hotel or a Klimt holiday in Vienna - with the Grand Hotel Wien vouchers you are above all giving away one thing: pleasurable memories.
As an exclusive gift idea for any occasion a broad variety of vouchers are available at the Grand Hotel Wien or at our online shop (currently available only on our German website).
For further information or in order to purchase a gift voucher for one of our restaurants or for a stay at the hotel please come to the Grand Hotel Wien reception desk (daily 7-22h) or contact Ms Sonja Doppelreiter (Mo-Fr 8-15h) at +43 1 515 80 1950 (sdoppelreiter@jjwhotels.com).