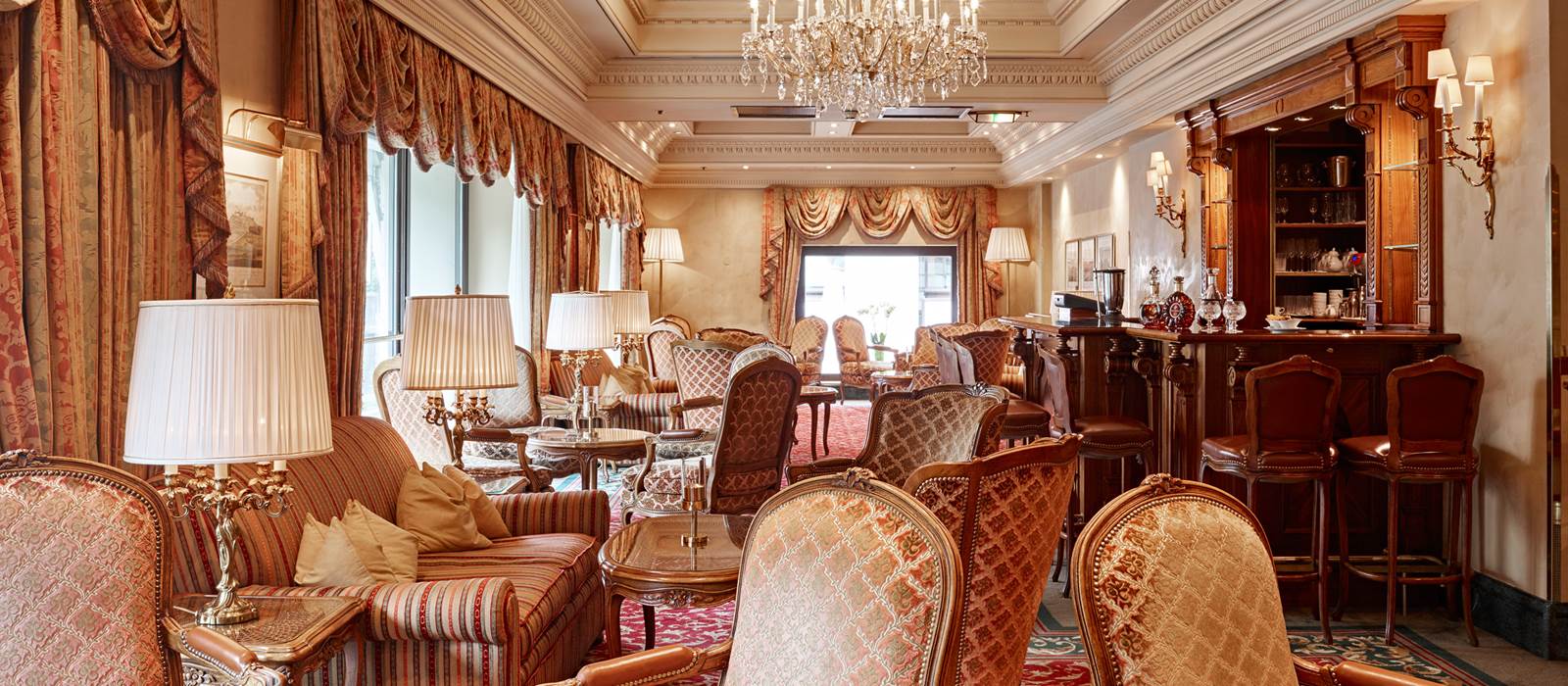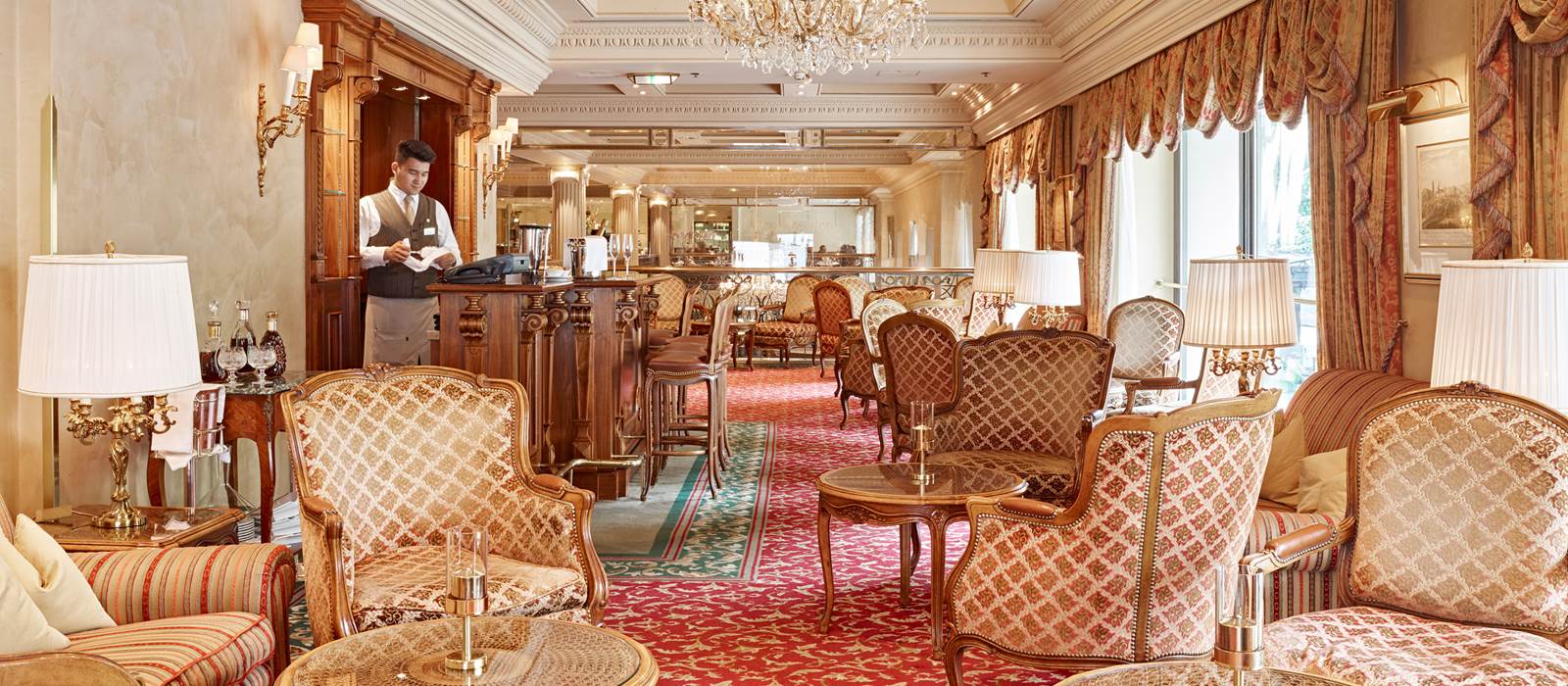 Kavalierbar - Cocktail Bar in Vienna
Grand Hotel Wien´s Intimate Yet Cosy Bar
Kavalierbar at the Grand Hotel Wien is the 'rendezvous incontournable' for both Grand Hotel Wien residents and local guests!
Thanks to its location on the 1st floor of the Grand Hotel Wien, Kavalierbar offers a decadent view on the famous Viennese 'Ringstrasse'.
Setting for intimate conversations
The interior of the hotel's smoking bar is comparable with that of a British club. Cosy seats and couches (33 seats in total), brown colour wood, an open bar with 11 bar stools form the setting for intimate conversations as well as enjoyable gatherings.
The elegant atmosphere of the Kavalierbar is completed by a vast selection of fine spirits and cigars - for an exceptional moment to share.
New Year´s Eve at Rosengarten & Kavalierbar
For guests who want to celebrate New Year's Eve at the Grand Hotel Wien, but do not fancy the big gala menu, we recommend to reserve a table in one of our two bars, the lobby bar "Rosengarten" or the hotel bar "Kavalierbar" (which is the smoking bar).
Our bars are the perfect place to welcome the New Year! Enjoy an exclusive New Year's plate together with a glass of champagne at the price of € 72,- per person (served in both bars) and live music in the hotel lobby
until 2.30 a.m.