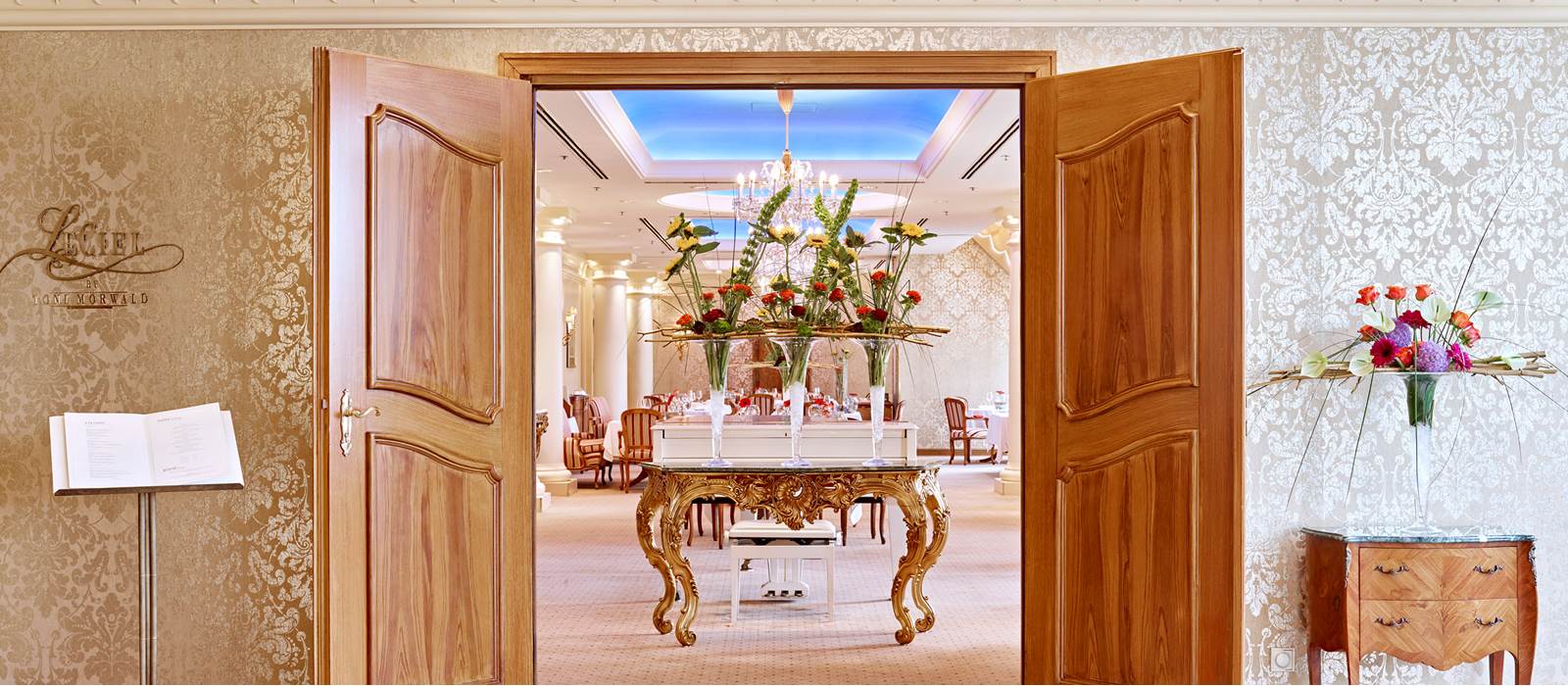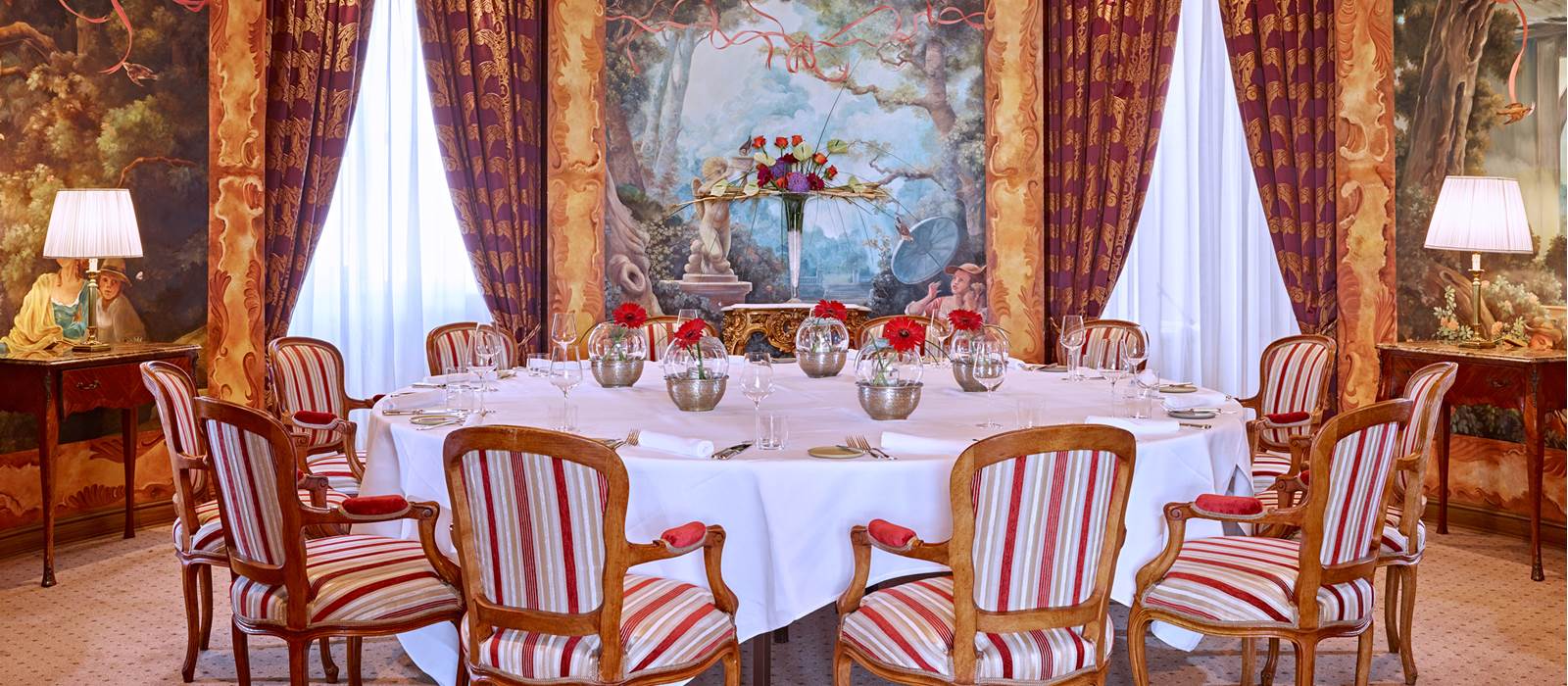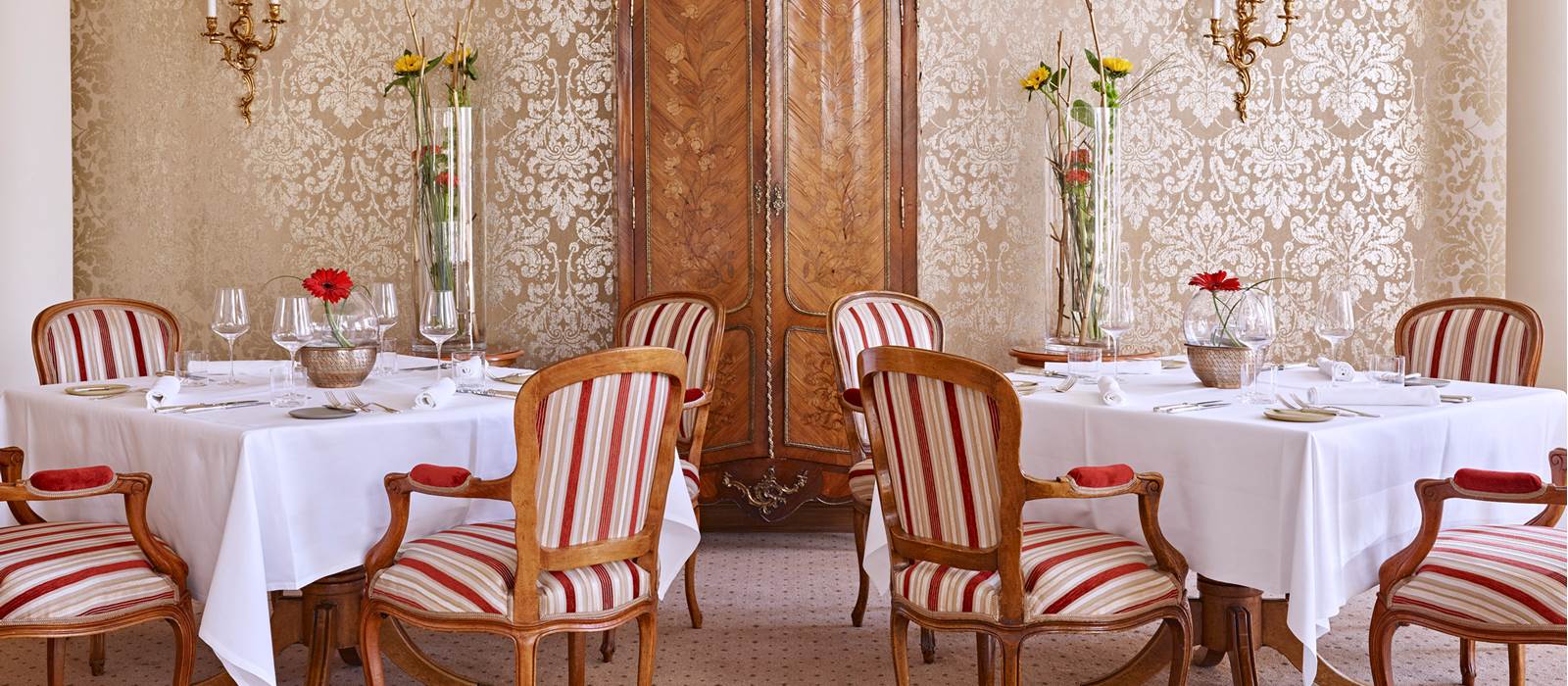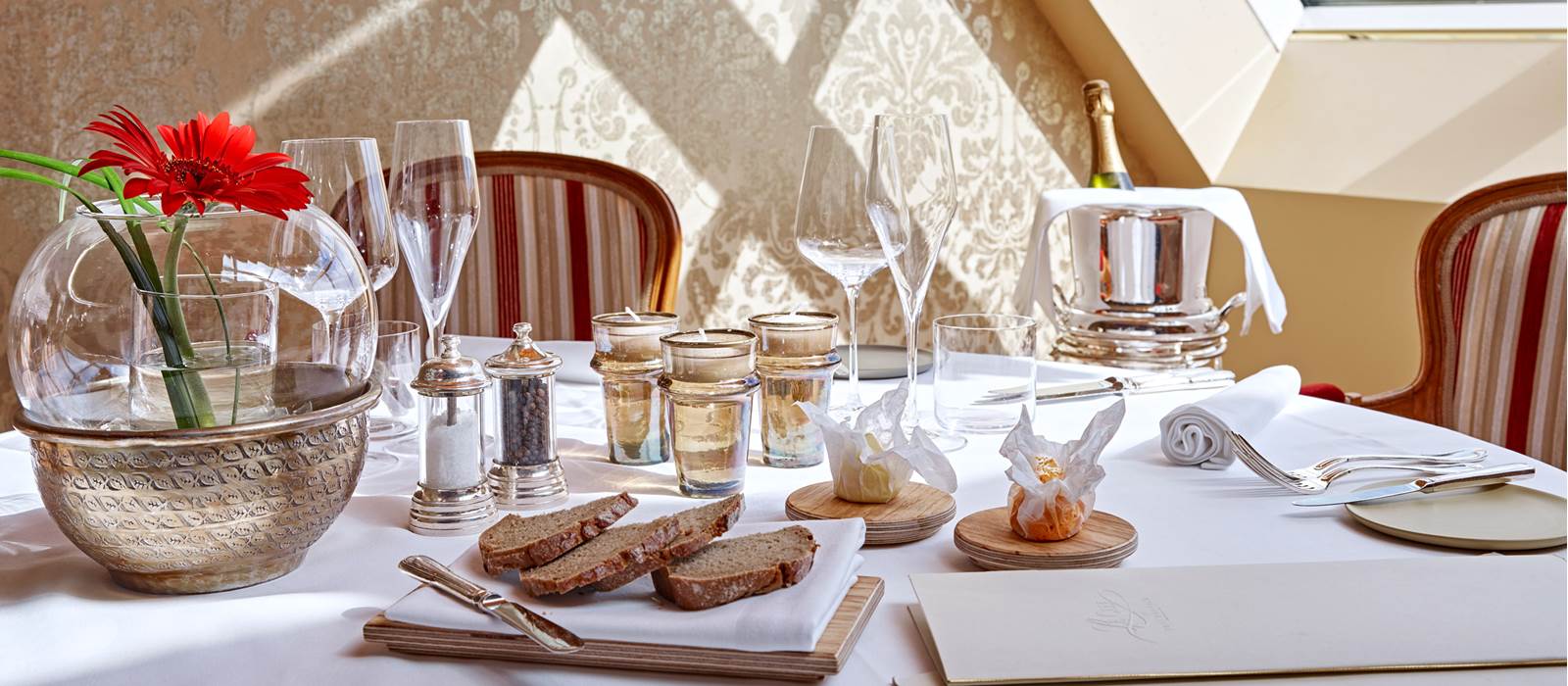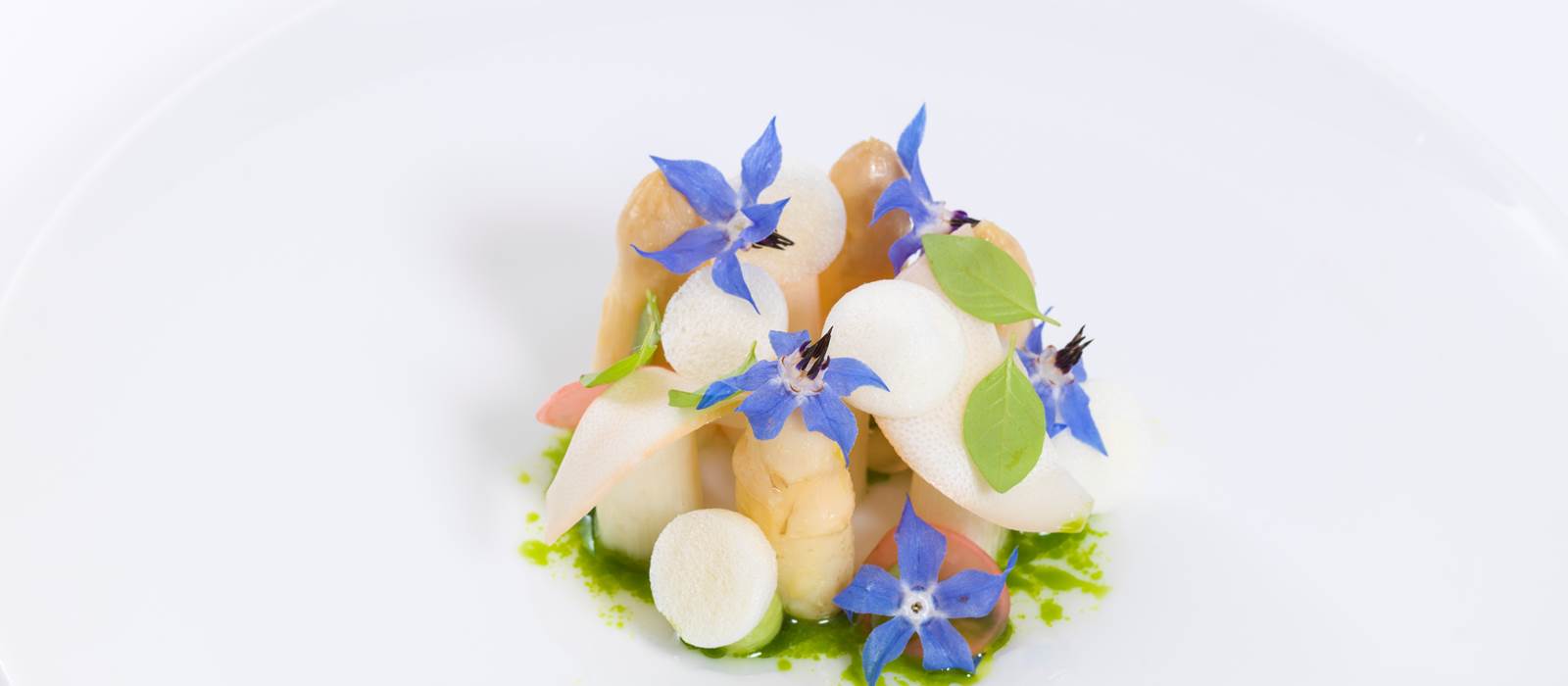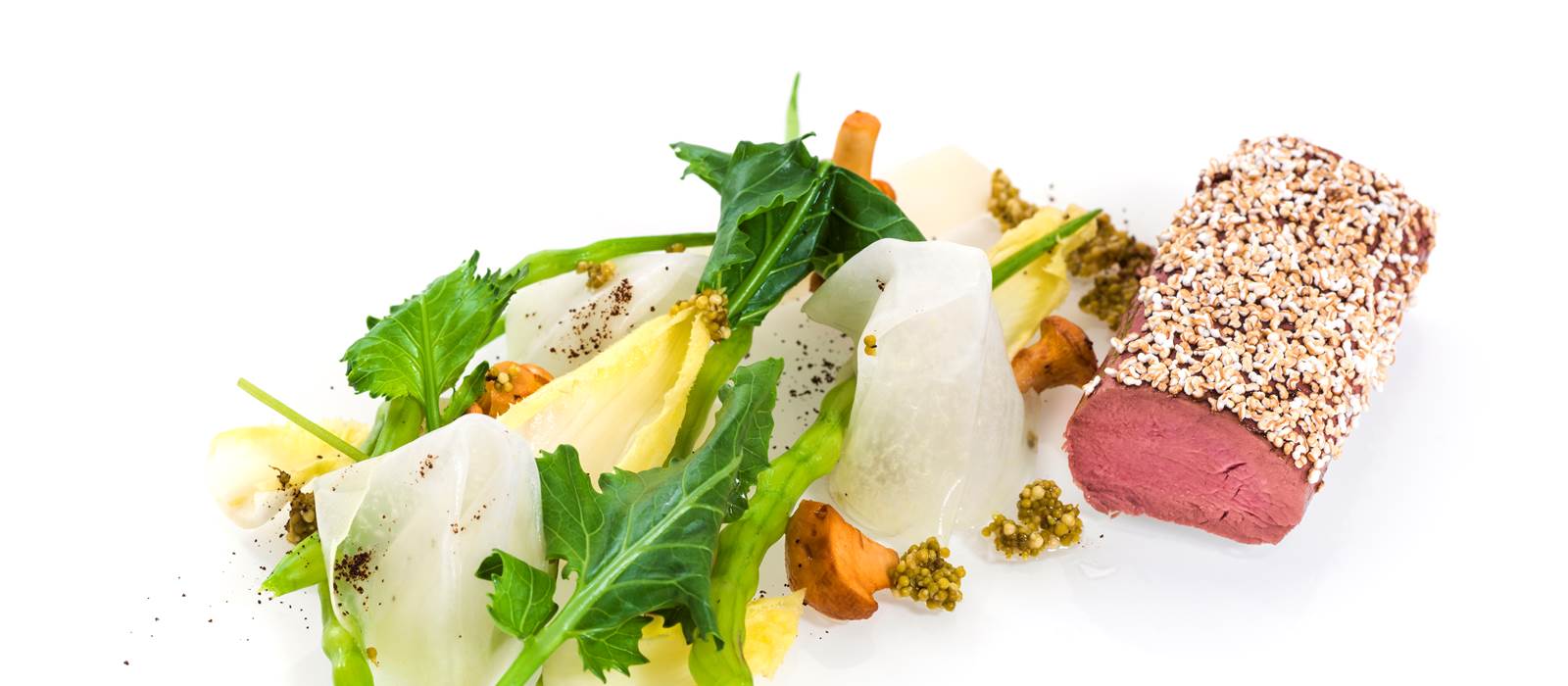 Welcome at the Le Ciel
Le Ciel by Toni Mörwald
Le Ciel – in heaven! Our restaurant name reflects our philosophy. It is a place for people who love to enjoy their lifes away from the pulsating city with a splendid view over the rooftops of Vienna. The Le Ciel – awarded with 1 Michelin star as well as with 4 toques and 17.5 scores from Gault Millau – impresses through its innovative and creative Gourmet cuisine at the highest stage and provides an atmosphere of indulgence.
Exklusive bookings
If you would like to book the Le Ciel exclusively, please call us, we will be more than pleased to be having you and your guests.
Reservation requested
Tel +43 1 515 80 9100
Fax +43 1 515 80 - 15
Email leciel@grandhotelwien.com

Dress Code: Smart casual, no shorts, no flip-flops.
We are a non-smoking restaurant.
Dogs are not allowed in the restaurant.
Our restaurant is closed from 2nd Feb - incl. 10th Feb 2020 and from 2nd Aug - incl. 31st Aug 2020.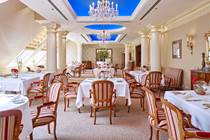 The Restaurant
You will find culinary peak performance, exquisite atmosphere and charming service staff in the heart of Vienna. Our Restaurant Manager Mr. Günter Moser and his service team pampers our guests with passion.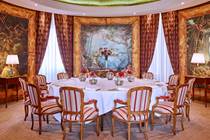 The Rotunde
The unique ambience of the opulent baroque Rotunde is the perfect setting for business lunches and dinners or private parties. With capacity for up to 24 guests on single tables or one round table for up to 14 guests.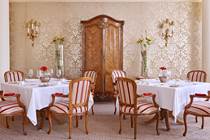 The Privée II
Our private dining room offers elegant exclusiveness for your private parties or business lunches or dinners. We would be glad to indulge your guests.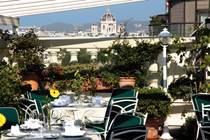 Our Terrace
During summer time our guests enjoy our outstanding culinary delights on our marvelous rooftop terrace. Enjoy the nice view over the city.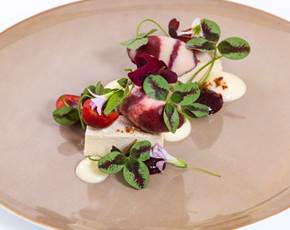 Grand Lunch
At noon we recommend our "Grand Lunch" – a 3-course menu which you can choose from our current Grand Lunch menu. The special price of € 48,00 per person includes corresponding white and red wines, mineral water and coffee. (This offer is available for maximum 8 persons). Couvert: € 5,00
Grand Lunch Menu (PDF)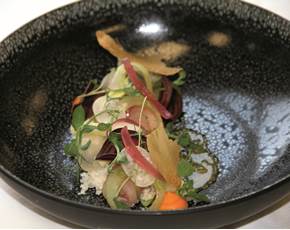 A la Carte
Indulge yourself within the culinary inspirations of our Michelin star chef Roland Huber and his menu suggestions. Let us inspire you with our exquisite menus and the carefully composed ingredients.
A la carte menu (PDF)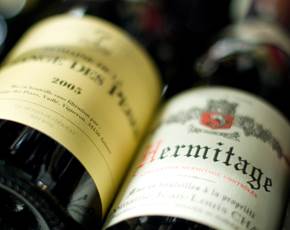 Wine List
Our Sommelier Dietmar Baumgartner tenderly composed a list of around 400 of the best and exquisite wines from all over the world. He will be more than pleased to offer his wine suggestions to you.
Wine list (PDF)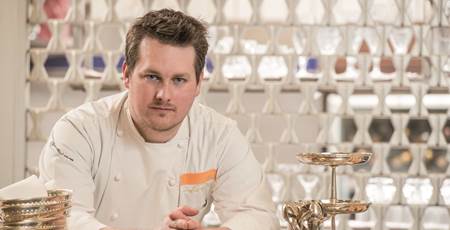 Roland Huber
Chef
With his extraordinary cooking talent he already ascended into the culinary Olympus. His art of cooking, which has been awarded with one Michelin star at the Guide Michelin and 3 toques and 17 scores at Gault Millau, represents besides the refined Austrian classics particularly exceptional, nature inspired creations.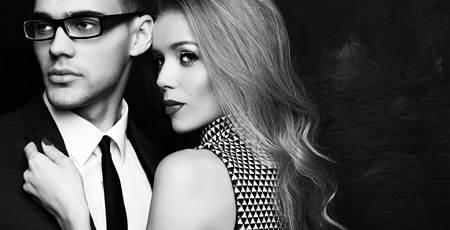 Valentine´s Day Menu
Have you already made up your mind about Valentine´s day?
If not we have a great suggestion for you! Invite your love to a special dinner with an exquisite five course menu at "Le Ciel by Toni Mörwald" restaurant.
Enjoy a very romantic dinner at this highly decorated restaurant over the rooftops of Vienna!
Valentine´s Day Menu (PDF)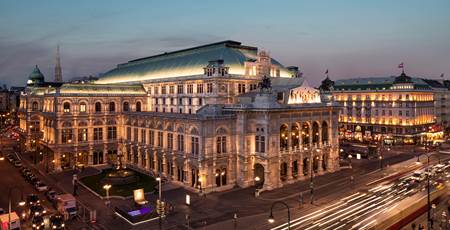 Opera Ball Menu
Start the evening of the traditional Viennese Opera Ball
There is no better place for starting the evening of the traditional Viennese Opera Ball!
At "Le Ciel by Toni Mörwald" restaurant you will be served an exquisite four-course menu, which will put you into good humour for this outstanding evening. If you wish, the sommelier will serve the well selected wine accomplishment together with the menu.
Opera Ball Menu (PDF)