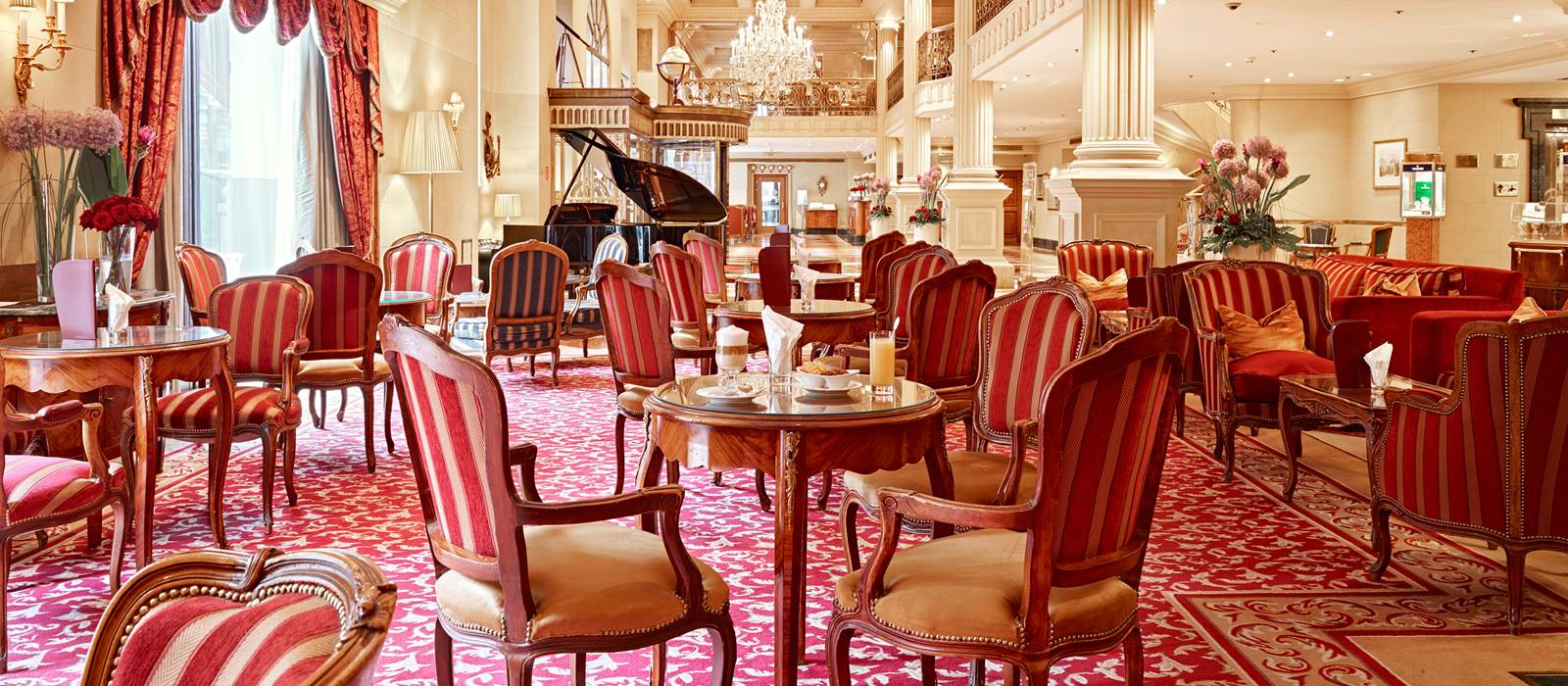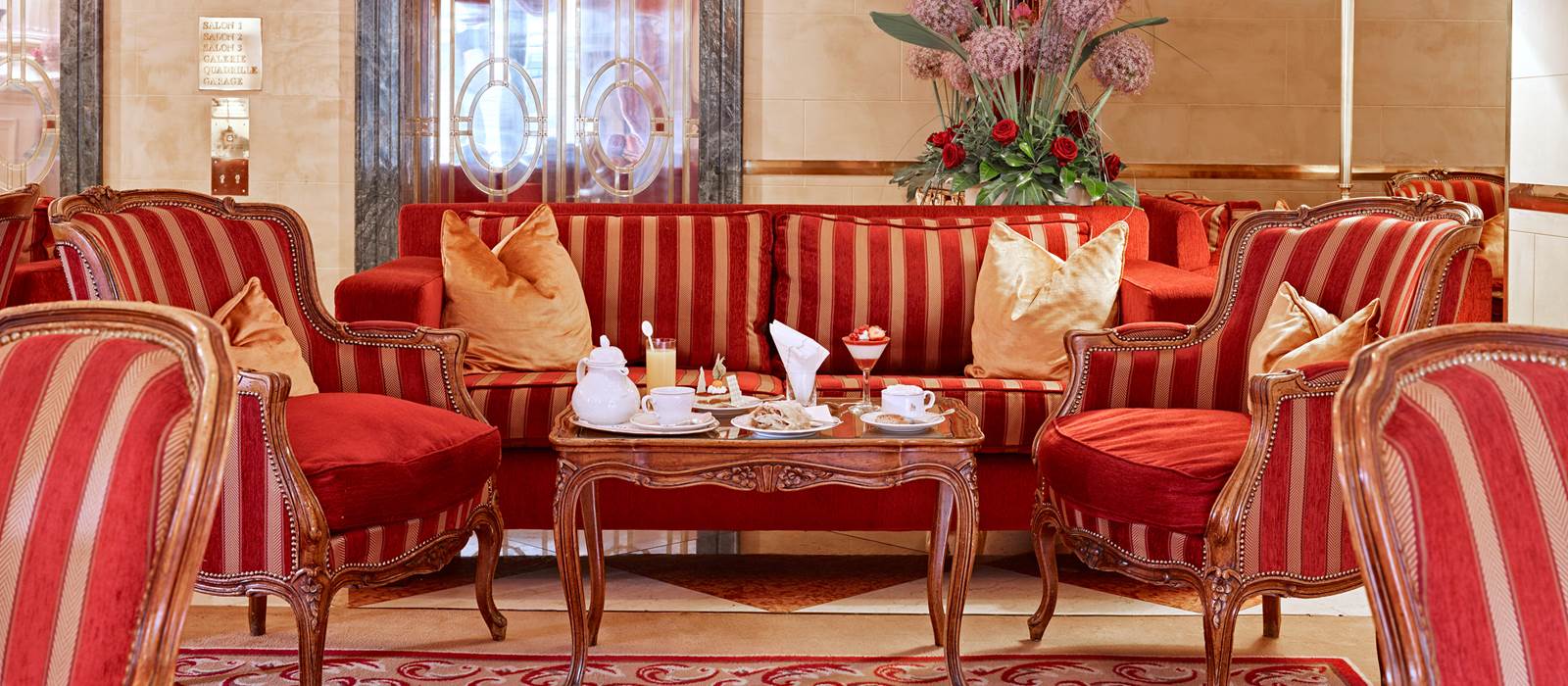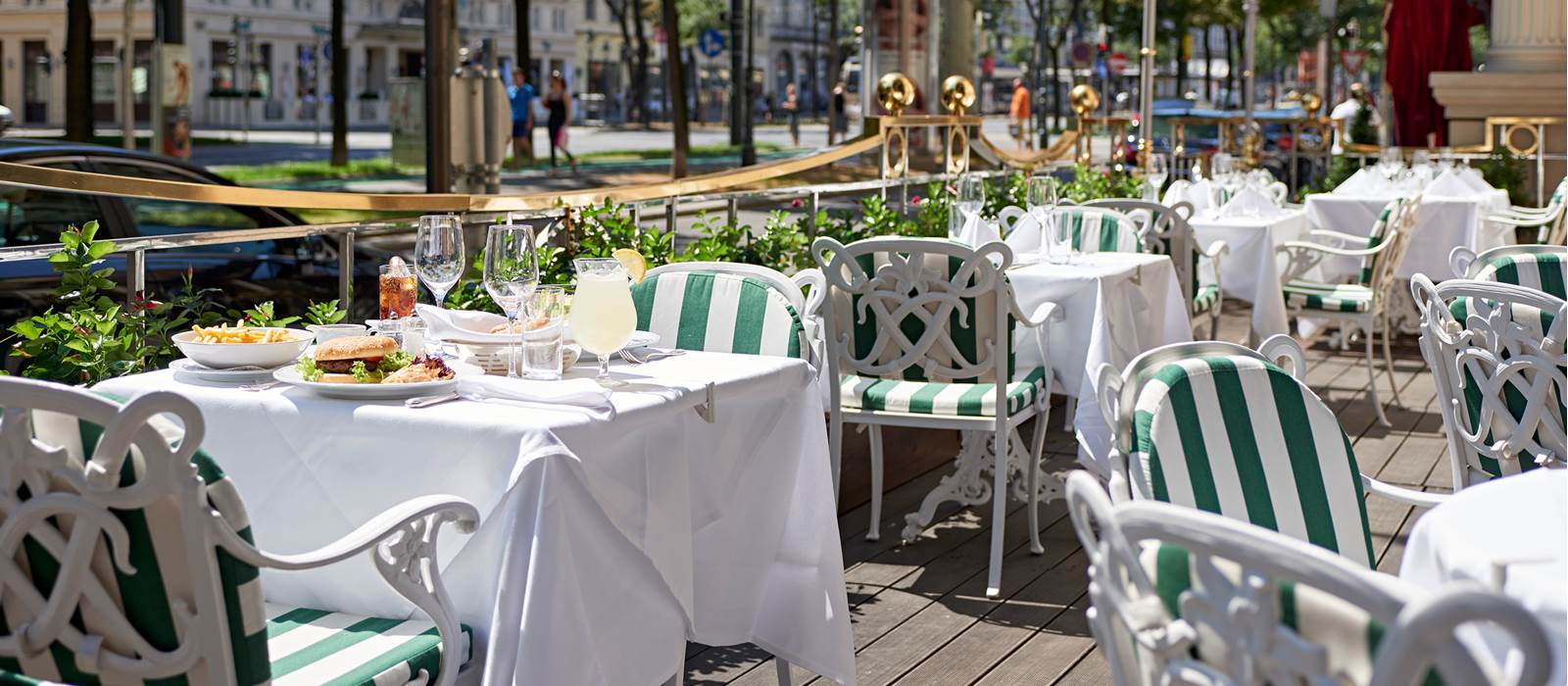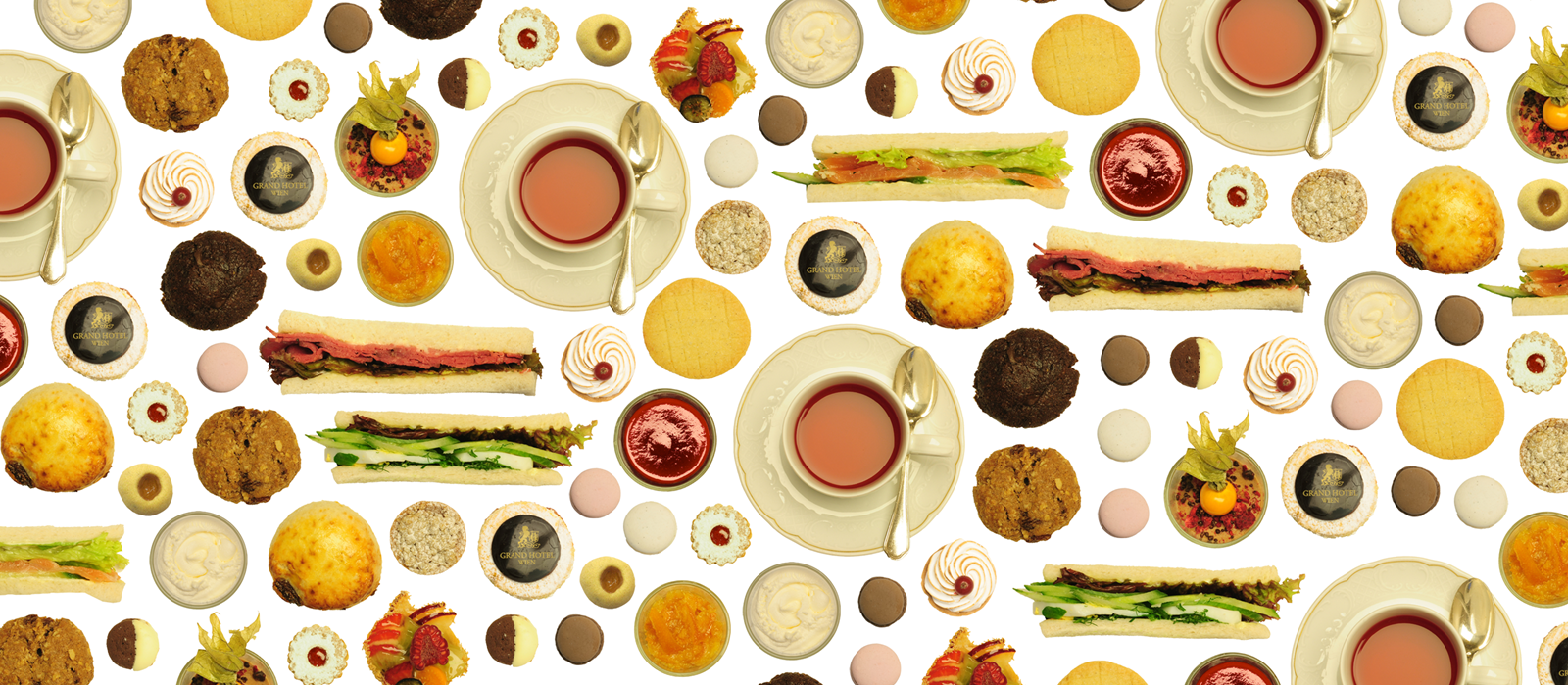 Lobby Lounge Bar Rosengarten
Elegant meeting place in the heart of Vienna
The lobby coffee and tea lounge Rosengarten, located at the ground floor of the Grand Hotel Wien is part of the impressing lobby.
Rosengarten is an established meeting place 'par excellence' at the Grand Hotel Wien where a prestigious clientele enjoys the large variety of hot and cold drinks and snacks.
Heart and soul of the Grand Hotel Wien
Both the heart and soul of the Grand Hotel Wien, Rosengarten is the best spot for informal meetings and for 'people-watching', even until late hours.
Exceptionally elegant and harmonious
Rosengarten is strictly non-smoking and offers a nice variety of settings (50 seats in total) in an overall noble colourful interior, making this lounge exceptionally elegant and harmonious. Every day from 5-10 p.m. the lounge is filled with the beautiful soud of live piano music.
Breakfast at the "Schanigarten"
From March on (depending on the weather) you can enjoy your breakfast at the "Schanigarten" of the Lobbycafé Rosengarten. Let the warming sunrays enlight your day while you be watching the bustle on the famous Viennese "Ringstraße".
The extensive choice of breakfast dishes like rolls, yoghurt, cereals, Danish pastry and cold meats will be served at the table in numerous courses. The luxusious highlight will be a glass of champagne.
Price per Person: € 49,00
Afternoon Tea
This beautiful tradition, made famous by duchess Bedford in the early 18th century, has been an essential element of the culinary offer of the Grand Hotel Wien since the year 1900. The duchess simply was too impatient to wait for dinner, and became used to enjoy a small dishes with a cup of tea in the afternoon. This is how she established the tradition of teatime.

At Café Rosengarten of the Grand Hotel Wien you can enjoy this culinary afternoon experience very British or typically Austrian. Also children can choose between delicious options.
Price per person: € 35,00, with Fleury Champagner € 47,00
Afternoon Tea for Children
We always want to guarantee that the children  of our guests love to be with us. Therefore we offer an exclusive afternoon tea for our small guests with delicious and funny options: Chocolate muffins, Blueberry muffins, Cookies with smarties, handmade ice tea from berries, marshmallows, cake pop, chocolate strawberries and spits of banana are served.

Price per child: € 15,00
Please note: We kindly ask you to place your reservation for the Afternoon Tea at least 24 hours in advance.