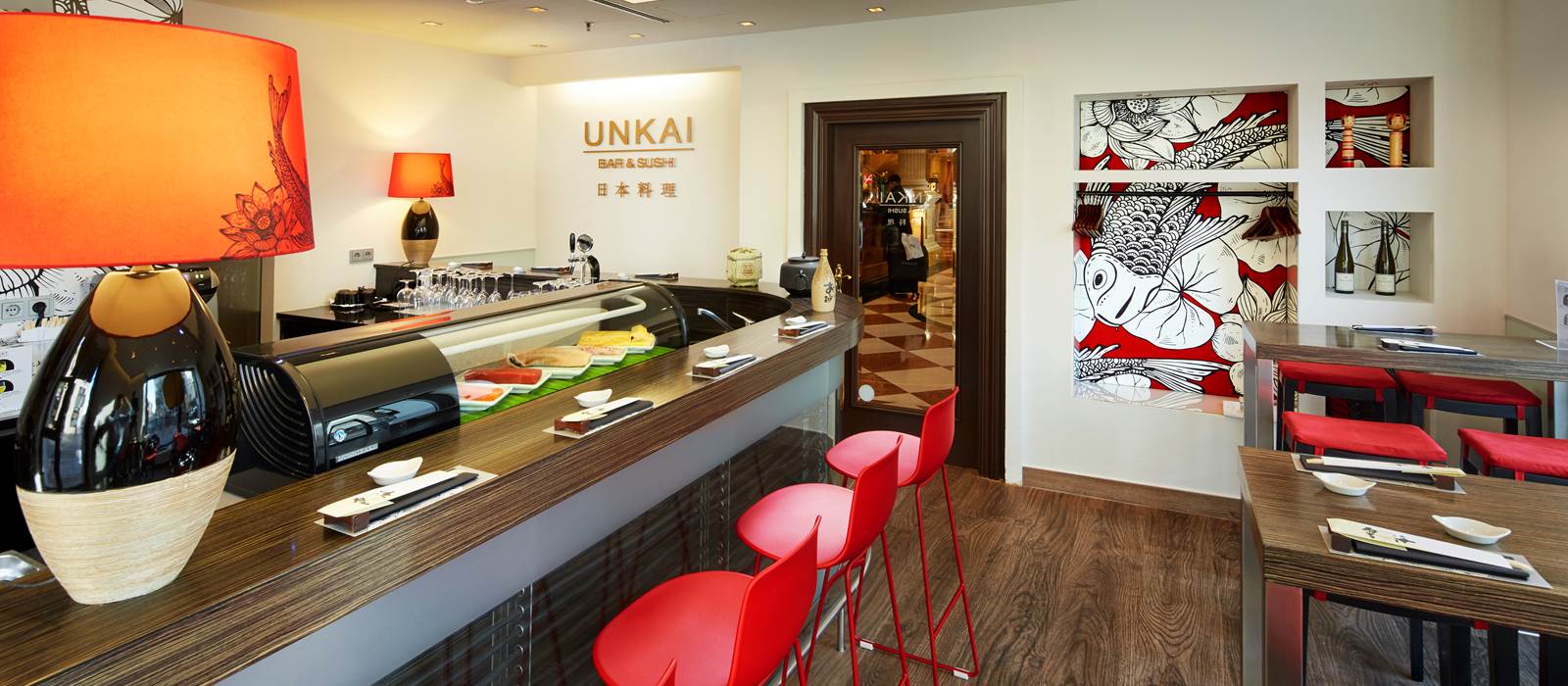 Chef's Monday
UNKAI Bar & Sushi at the lobby
Down in the modern sushi bar located on the ground floor of the Grand Hotel Wien, sushi lovers can look forward to some very unusual and special dishes on the first Monday of every month!
Our sushi master will rustle up all manner of extraordinary variations that you simply won't find every day.
Taste your way through various exceptional Japanese creations, a world away from the well-known sushi classics. From April to October – depending on the weather, of course – our cosy "Schanigarten" (pavement café) proves an attractive place to enjoy your meal.
The first Monday of every month from 11.30 am to 2.30 pm.
Price: € 36,00 per person
No reservations possible
(except public holidays as well as Christmas and New Year)
Starting from 7th October 2019