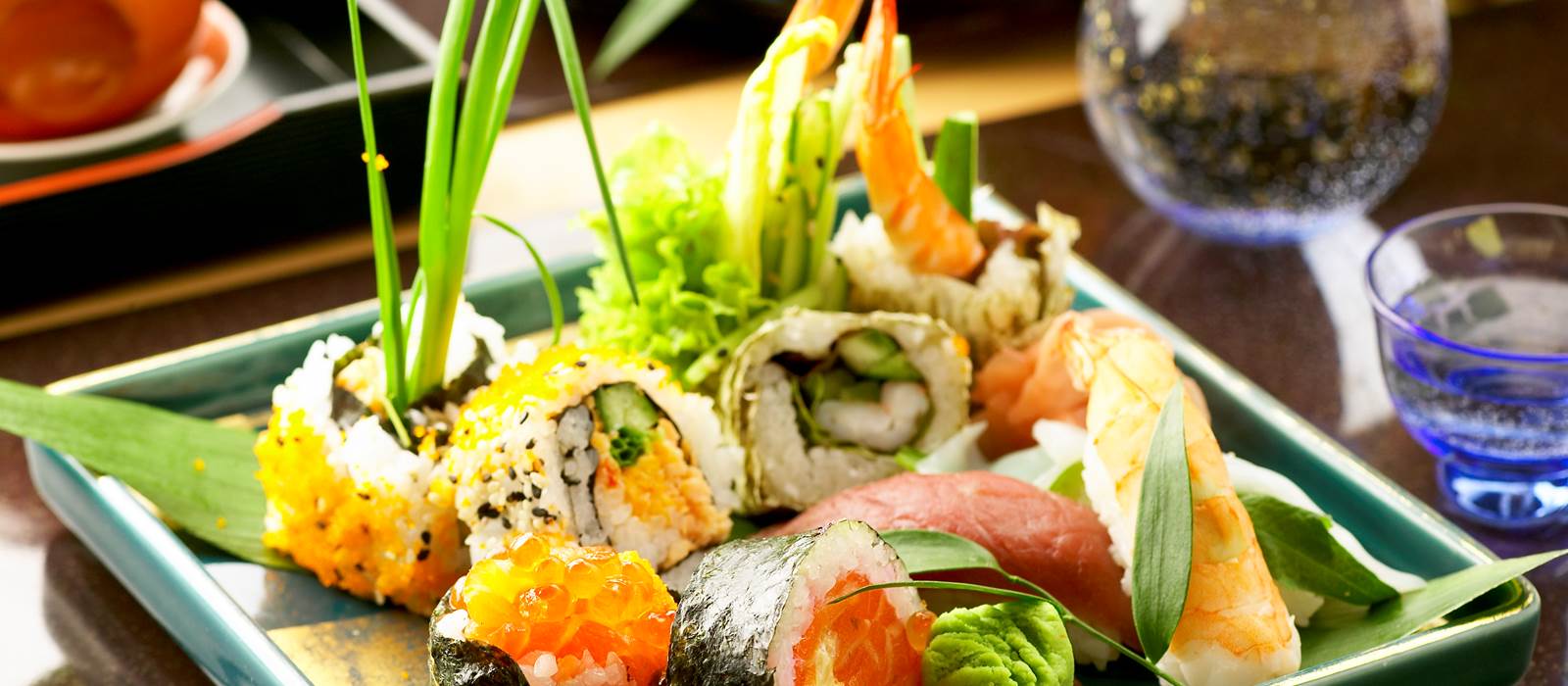 SUSHI BRUNCH
Our sushi brunch at UNKAI is absolutely not to be missed. A wonderful opportunity to sample all kinds of sushi.
The best Japanese restaurant in the city, UNKAI offers a stunning view over the Viennese rooftops, accompanied by the finest sushi creations and authentic Japanese cuisine at the highest level.
Sundays from 12 pm to 2.30 pm
except Christmas, New Year or public holidays

Price: € 38,00 per person
Children from 4 to 11 years only pay half-price
Children up to 3 years are free of charge
The Grand Hotel Wien strictly observes all safety and hygiene regulations for the protection of its guests and staff.