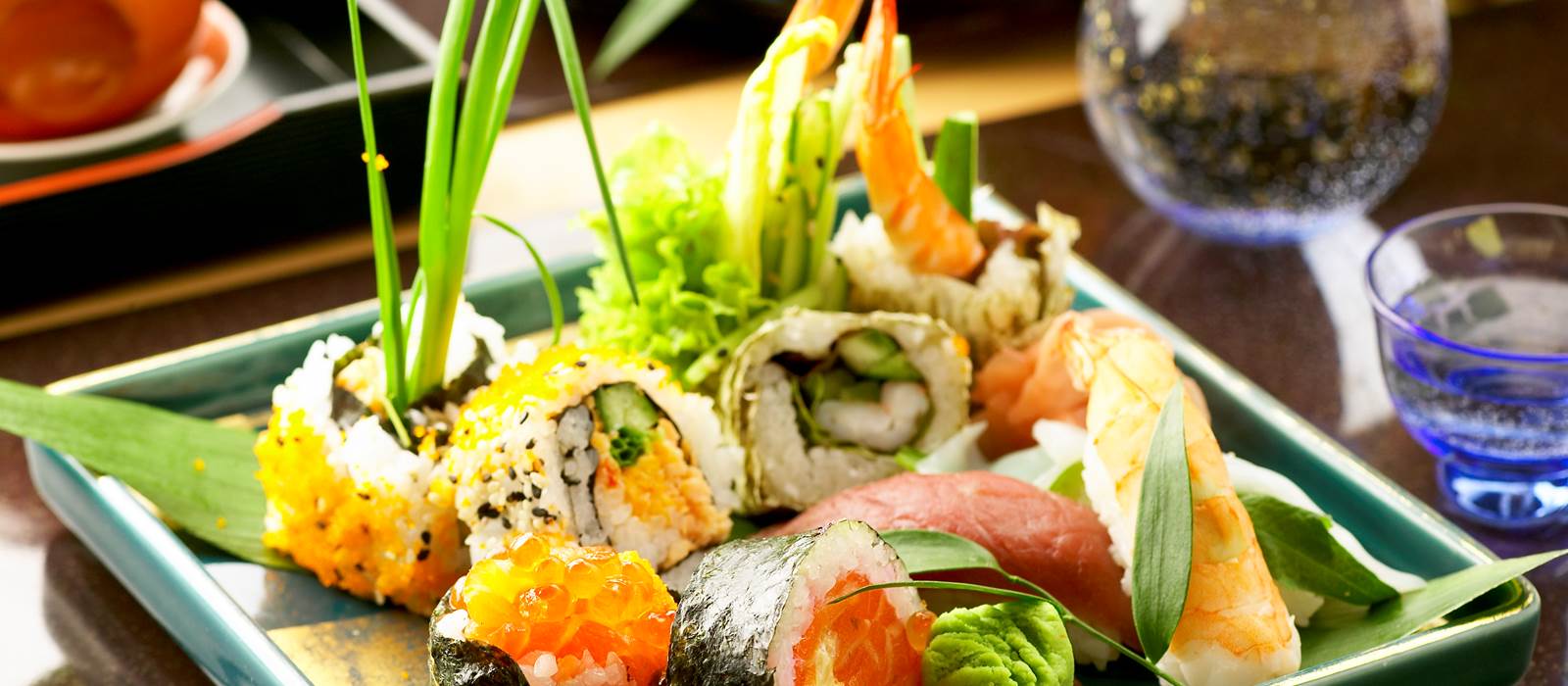 Sushi Brunch
Restaurant UNKAI on the 7th floor
SUSHI BRUNCH
Our sushi brunch at UNKAI is absolutely not to be missed. A wonderful opportunity to sample all kinds of sushi.
The best Japanese restaurant in the city, UNKAI offers a stunning view over the Viennese rooftops, accompanied by the finest sushi creations and authentic Japanese cuisine at the highest level.
Sundays from 12 pm to 2.30 pm
Price: € 38,00 per person
(except Christmas, New Year or public holidays if these fall on a Monday)
The Grand Hotel Wien strictly observes all safety and hygiene regulations for the protection of its guests and staff.