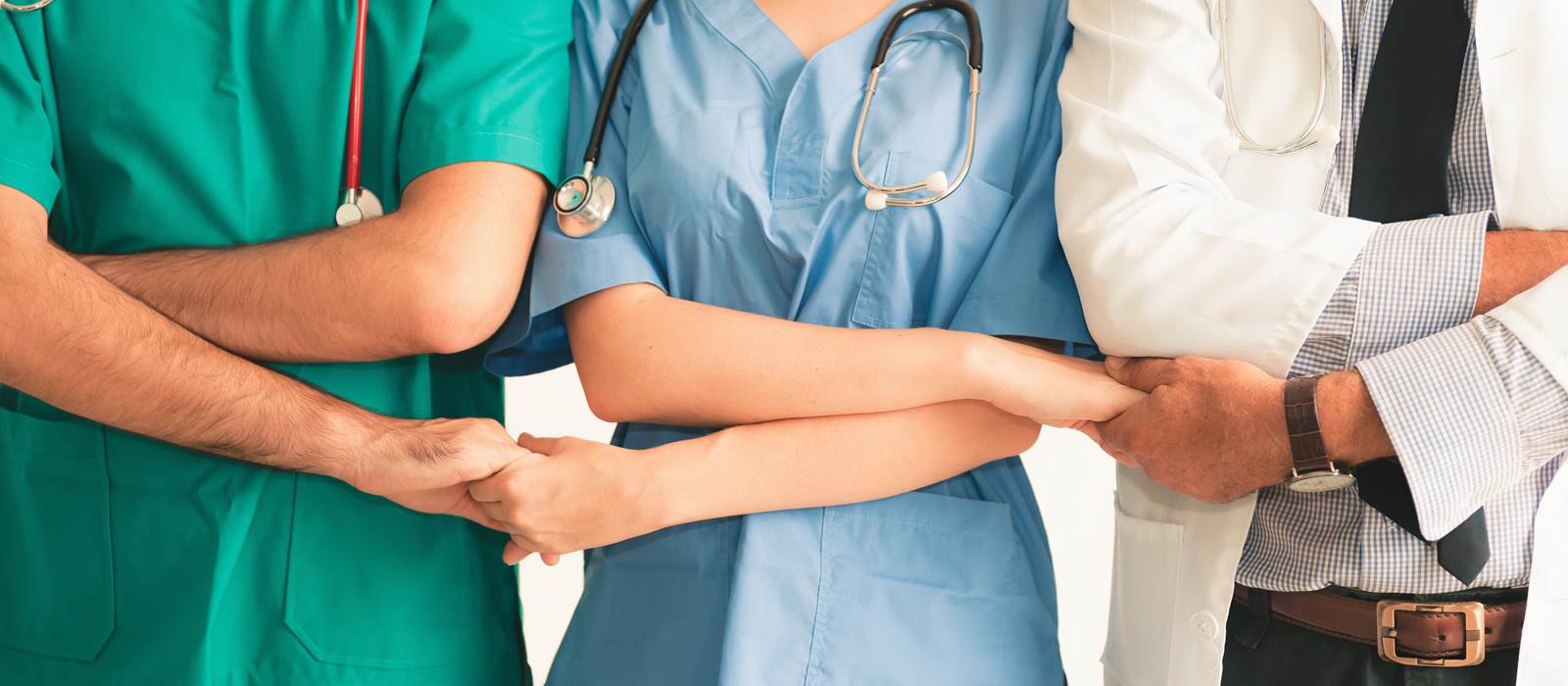 Privatklinik Döbling - Döbling Private Hospital
The Privatklinik Döbling has ranked among Vienna's premier hospitals for many years. Patients and doctors from both Austria and abroad hold its expert competence, high standards of quality, team-oriented leadership, and technical standards in extremely high regard.
Prevention is key
Many illnesses respond well to a healthy lifestyle and tailored treatment, or indeed can be avoided entirely. Your medical check-up will take into account any genetic or lifestyle-related risk factors, as well as any illnesses that may already exist. Our tailored care and treatment is built on a modular system, put together according to your own needs and wishes. Further information can be found in our price list:
Executive Check (PDF)
Acute Care (PDF)
Find out more on our website at www.pkd.at.
Univ.Prof. Prim. Dr. Christian Kainz
Gynaecology and obstetrics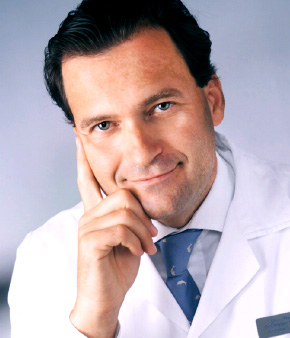 University professor in gynaecology, with over 20 years' experience in operative gynaecology (minimally invasive, plastic and oncological operations). Additional specialisation in conservative management: hormone treatment, infections, and cytostatic treatment.
The aim of a modern gynaecology treatment is to be as minimally invasive as possible. That means treating as much as is necessary, under the maximum standards of safety, and operating in a way that preserves the organs. This achieves excellent, safe treatment results with as few side effects as possible.
Medical director of the Privatklinik Döbling Vienna.
Prof. Kainz employs his high level of expertise in the following areas:
Precancerous cervix (dysplasia of the cervix)
Breast cancer ‒ surgery and drug treatment
Female genital cancers
Endometriosis ‒ drug treatment and surgery
Myomas ‒ minimally invasive organ-preserving surgery and drug treatment
Female urinary incontinence and genital prolapse
Hysteroscopy (uterine endoscopy), laparoscopy
Univ.-Doz.Dr. Michael Medl
Gynaecology and obstetrics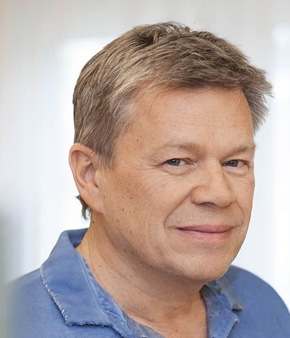 Diagnosis and treatment of benign and malign diseases of the breast: surgery, hormone treatment, and chemotherapy for breast cancer
Surgical treatment of gynaecological diseases including tumour surgery
Cytostatic chemotherapy and antibody therapy for malign gynaecological tumours
Genetic counselling
Minimally invasive surgery (laparoscopy, hysteroscopy)
Incontinence surgery
Obstetrics
Ultrasound
Additional services during my consultation:
Small surgical procedures, under anaesthetic on request
Biopsy of breast tumours
Double ultrasound and CTG before the birth
Dr. Saeid Alavi
Urology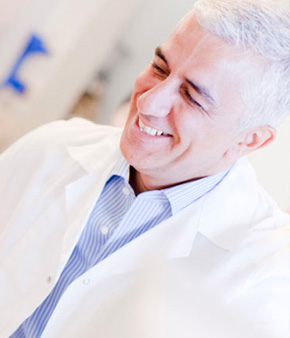 Urologist with many years of professional experience.
Consulting urologist at the Privatklinik Döbling since 2008.
Urological examinations
Medical check-ups
Sonography of the urogenital tract
Cystoscopy
Treatment of urological diseases among men
Malign urological tumour diseases such as prostate cancer, bladder cancer, kidney cancer, testicular cancer
Benign prostate hyperplasia
Incontinence
Infertility
Erectile dysfunction
Urolithiasis
Treatment of urological diseases among women
Malign urological tumour diseases such as bladder cancer and kidney cancer
Incontinence/bladder weakness
Recurrent urinary tract infections
Urolithiasis
Treatment of urological diseases among children
Testicular torsion
Undescended testes
Phimosis (narrowness of the foreskin)
Bed-wetting
Urinary tract infections among children
Vasectomy
Dr. Mesut Remzi
Urology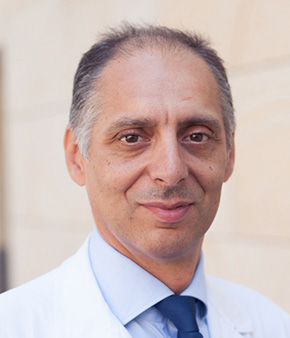 Comprehensive independent surgical work across the urology spectrum, including open surgery and laparoscopy, specialising in uro-oncology.
In addition, nationally and internationally renowned experts in the surgical field of laparoscopy, kidney tumours, urothelial carcinoma, and prostate carcinoma.
Numerous invitations to live surgery procedures: Trinava, Slovakia; Bucharest, Romania; Hamburg, Germany; Vöcklabruck, Austria; KH Hietzing, Vienna; Barmherzige Brüder, Vienna; Baumgartner Höhe; Vienna…
Comprehensive experience across the entire spectrum of urology and andrology (diagnosis, treatment, surgical work, research activities).
In particular: special surgical and scientific experience in laparoscopy, kidney tumours, prostate carcinoma, urothelial carcinoma, and stone disease.
Urological care after kidney transplant (contact point for nephrology at the University Clinic for Urology)
Dr. Heinz Winkler
Orthopaedics and orthopaedic surgery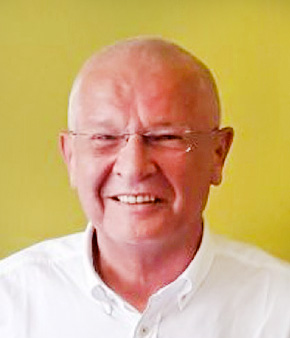 For many years, the Osteitis Centre at the Privatklinik Döbling has been regarded as one of the premier clinics for the treatment of infections in the skeletal system. Patients from both Austria and abroad hold its specialist competence and high standards of quality in very high regard.
Infections of the bone (osteitis) or bone marrow (osteomyelitis) are some of the most difficult diseases to treat. Previously, numerous operations and months of hospitalisation were required; now, however, it is often possible to remedy the problem with a single operation and only a short time in hospital.
The principle of our method consists of administering the antibiotics in a considerably higher concentration straight to the site of the problem – thereby not putting a strain on the rest of the body. At the same time, existing bone defects are also reconstructed. Where required, implants can be immediately combined with this treatment, thus swiftly restoring the original function.
Dr. Dagmara Loader
Dermatology & allergology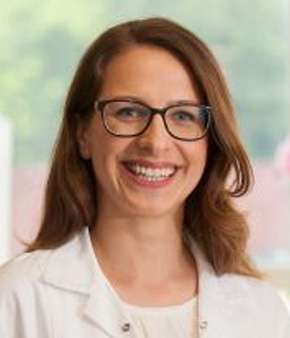 Assessment and treatment of allergies
Diagnosis and treatment of eczema, psoriasis, hives
Skin cancer care and birthmark checks using incident light microscopy (digital storage)
Treatment of inflammatory skin conditions such as acne and rosacea
Treatment of skin infections (bacteria, viruses, fungus)
Treating children with skin problems
Medical wound treatment and further assessment of chronic wounds
Removal of small, benign and malign skin changes under local anaesthetic
Comprehensive examinations (cervical smears, blood samples) can be carried out on site; additional examinations (e.g. x-rays) can be carried out on site thanks to close proximity to the Privatklinik and Ambulatorium [outpatient clinic] Döbling. A multidisciplinary network comprising other specialist disciplines (including internal medicine, ENT, ophthalmology, gynaecology, paediatrics) means that your concern can be investigated quickly and competently.
Prof. Dr. Klaus Schatz
Orthopaedics, orthopaedic surgery, sports orthopaedics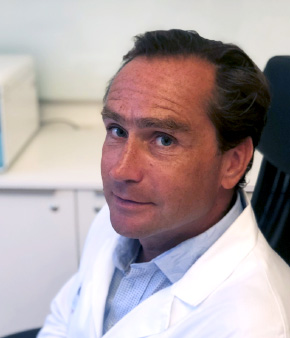 Prof. Dr. Klaus Schatz has ranked among the country's most experienced shoulder surgeons for some two decades, and is also an internationally sought-after expert and speaker as well as surgeon.
As chief of the shoulder department at AKH Wien (Vienna General Hospital) since 2004, he has regularly carried out complex arthroscopic and open shoulder operations, and is always at the cutting edge of science and technology thanks to his international work.
His work as a shoulder specialist includes joint-preserving arthroscopic operations, minimally invasive endoprosthetic joint replacements applying (shaft-free) implants that preserve the bone as much as possible, as well as surgical reconstructions in cases of high-grade degenerative joint disease (inverse prosthesis).
In addition to treating chronic joint diseases, Prof. Schatz is of course able to assess and treat recent and acute injuries at short notice, thanks to his close collaboration with the Privatklinik Döbling. The Privatklinik Döbling is pleased to put the full range of its equipment, services and premises at our disposal.
Besides his high level of expertise and years of surgical experience, Prof. Schatz believes in a deeply personal approach to treating all his patients. Respect and undivided attention, no matter how big or small the problem, form the cornerstone of his medical approach.
Dr. Thomas Winkler
Surgery, abdominal surgery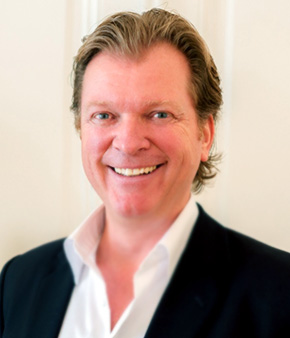 Specialist areas: Abdominal surgery, general surgery, visceral surgery
Head of the Reflux Centre at the Privatklinik Döbling:
Stage-directed assessment with impedance measurement, gastroscopy in high definition and video cinematography for reflux, heartburn, diaphragmatic hernia (hiatus hernia)
Tailored treatment for reflux:

Changes to lifestyle
Conservative / drug treatment
Surgery (laparoscopic fundoplication…)

Treatment for Barrett's oesophagus and risk assessment with regard to esophageal cancer
Thyroid treatments:
Consultation for overactive or underactive thyroid
Thyroid nodule treatment (cold, warm, hot nodules)
Thyroid surgery under neuromonitoring and using high-end sealing devices with cosmetically appealing, barely visible scars.
Colon/rectal treatments:
Digestive problems: constipation, diarrhoea; chronic inflammatory bowel diseases (CED – Crohn's, ulcerative colitis), diverticulitis
Bowel cancer, colon carcinoma, rectal carcinoma
Fissure, haemorrhoids (Longo, HAL, HAL-RAR)
Further specialisations:
Abdominal surgery: open and minimally invasive surgery (keyhole surgery), laparoscopic surgery, SILS in 3D/HD and 4K high-end technology
Tumour surgery, cancer surgery for tumour diseases in the abdomen
Gallstones, hernia/abdominal wall hernia, inguinal hernia, umbilical hernia, diaphragmatic hernia
Endoscopy (completely pain-free gastroscopy and colonoscopy under sedation)
Detoxification and reduction of visceral fat alone or in preparation for an elective abdominal operation, in order to reduce considerably the perioperative risk for patients. Liver fasting according to Dr. Worm guidelines, in cooperation with BodyContour Wien and Bodymed
OA Dr. Alexander Kmen
Sports traumatology, trauma surgery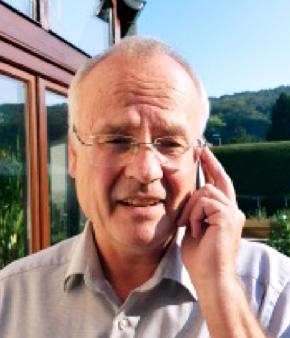 Specialist area: Trauma surgery & sports traumatology
Conservative treatment of acute and chronic sports injuries as well as stress damage
Surgical treatment: arthroscopic surgery for shoulder, knee, and ankle joint injuries
Open or minimally invasive treatment of fractures and injuries to muscles and tendons
Prosthetic treatment of hips and knees
Surgical procedures on hands and feet
Dr. Monika Markstaller
Ophthalmology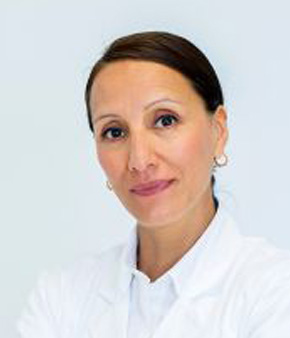 Dr. Monica Markstaller is a highly experienced ophthalmologist, covering both conservative and surgical eye care.
Due to her international training and professional work in South America, Russia, and Germany, she speaks fluent Russian and Spanish in addition to German and English.
Dr. Markstaller is happy to provide the following range of eye care services:
Emergency eye care (acute conjunctivitis, removing foreign objects, accident-related injuries)
Ophthalmological general examinations (check-ups for diabetes mellitus, glaucoma, vascular diseases...)
Determining visual acuity for glasses prescriptions
Diagnosis and treatment of eye diseases (e.g. uveitis, retinal diseases, macular degeneration...)
Lid operations (eyelid correction, eyelid lift)
Cataract operations
Dr. Micha Bitschnau
Gynaecology & obstetrics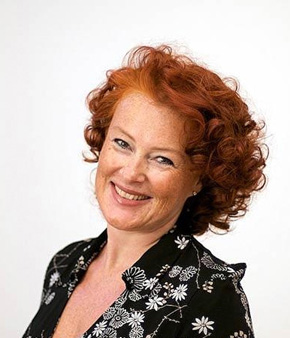 Conventional medical gynaecological methods and all gynaecological surgical procedures.
Complementary medicine: Homeopathy, phytotherapy
Gynaecology (check-ups): Cervical smear, microbiological smears, diagnosis of chlamydia, HPV diagnosis, ultrasound (ovary), breast examination, colposcopy, biopsy
Gynaecology (treatments): Vaginal infections, bleeding disorders, menstrual complaints, chronic lower abdominal pain, myomas, ovarian cysts, endometriosis, premenstrual syndrome, cervix dysplasia, menopausal complaints, diseases of the female breast
Paediatric gynaecology: Vaginal infections, synechia, abnormalities, anomalies in puberty, check-ups, menstrual complaints, hormone disorders, abnormal puberty development
Antenatal care, pregnancy, and obstetric care: Mother-and-child pass checks, high-risk pregnancy, ultrasound, complementary medicine
Birth: tailored obstetric care, ranging from spontaneous delivery, water birth, birthing stool to elective caesarean, with or without walking epidural anaesthesia, all surgical obstetric methods
Pregnancy and fertility: Cycle monitoring, cycle control, hormone status, examination and treatment of organic causes, uterine/abdominal endoscopy, partnership with an IVF centre and hormone specialists, complementary medicine fertility treatment
OA Dr. Gudrun Sadik
General medicine, internal medicine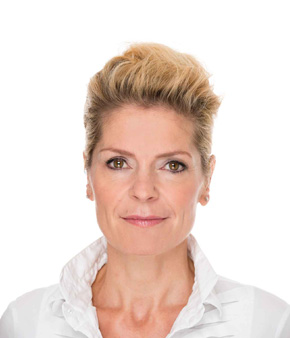 We offer a swift and competent diagnosis as well as specific examinations, treatments, and consultations undertaken in a warm and pleasant atmosphere that also saves you time.
A comprehensive network comprising a variety of specialist areas such as dermatology, ophthalmology, orthopaedics, gynaecology and much more guarantees that you will receive a quick assessment and treatment in the event of acute illness, covering the following services:
coronary heart disease,
high blood pressure,
sugar metabolism disorders,
thyroid and hormonal diseases,
internal diseases in pregnancy, preventative health checks
We offer the following rapid examination services:
Electrocardiogram
24-hour electrocardiogram
Comprehensive blood tests
Ultrasound heart, arterial ultrasound (carotid ultrasound), abdominal ultrasound (liver, pancreas, kidneys), leg arteries and veins
Thyroid ultrasound with punctures and scintigraphy (Nuclear Medicine Institute available)
Dr. Franz Windisch
Ear, nose and throat medicine
Diagnostic investigation across the entire specialist field, including paediatric ENT
Surgery to improve hearing and surgery to remedy inflammation (surgery to the ear canal, middle and inner ear, semi-implantable hearing systems)
Functional endoscopic sinus surgery (FESS), skull base surgery (including navigation-assisted procedures)
Functional and aesthetic nasal surgery (nasal septum, correction of the external shape)
Consultation and surgical treatment of snoring and sleep apnoea
Endoscopic dilatation of the Eustachian tube (treatment for ventilation problems in the middle ear)
Endoscopic tear duct operations
Throat surgery including tumour surgery
Endoscopic procedures on the larynx
Palate and tonsil ("polyps") surgery
OA Dr. Gedeon Perneczky
Neurosurgery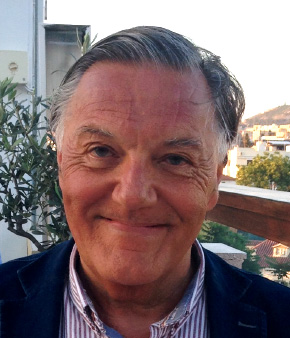 My surgical spectrum encompasses the surgical treatment of the spinal column and peripheral nerve entrapment (e.g. CTS, Ulnar nerve entrapment).
Together with radiologists, neurologists, physiotherapists and orthopaedic specialists, we can offer everything from conservative treatment to minimally invasive pain management (CT-guided infiltrations), microsurgery to stabilisation surgery, except scoliosis treatment.
The advantage of this is that we can seek out the best treatment for you, tailored precisely to your needs.
In an age of rapidly advancing medical technology (especially in imaging and implants), it is particularly important to take a holistic view of problems in the spinal column.
Prim. Dr. Diana Haoula
General medicine, internal medicine, cardiology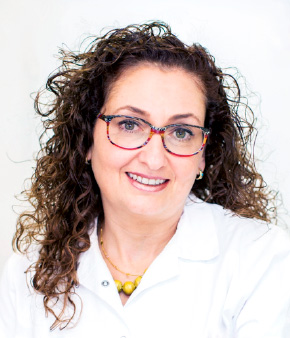 I am a consultant in internal medicine, with additional training in cardiology. My specialism is in non-invasive cardiology ‒ echocardiography (also vascular sonography) and all non-invasive diagnostic procedures. This includes rhythmology with assessment of pacemaker indication, implantation and monitoring as well as the management and long-term care of patients suffering from heart failure and cardiological psychosomatics.
I also focus on preventative medicine, which is why I place a great deal of value on nutrition in my consultations as well as on exercise therapy and changes to lifestyle drawn on through my training in sports medicine.
The thyroid and the heart are closely interlinked, which has given me plenty of experience in diagnosing and managing thyroid issues.
I offer my patients a comprehensive cardiological assessment and consultation.
Heart ultrasound
Ultrasound of the carotid arteries
Ultrasound of the thyroid
ECG, long-term ECG
Ergometry
Duplex sonography of the peripheral vessels
Spirometry
Nutritional advice
Driver's licence certification
Pacemaker implantation & check
Cardiological psychosomatics
Prim. Dr. Wolfgang Popp
Lung disease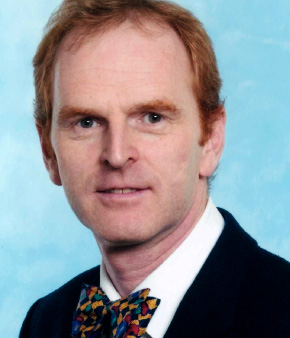 Allergy testing / treatment
Asthma
Respiratory disorders
ECG (electrocardiogram)
Airworthiness certificate
Advice for smokers (nicotine withdrawal)
Spirometry and extensive lung function diagnostics
Training advice / treatment
Assoc.Prof.Priv.-Doz.Dr. Julia Valencak
Skin disease and sexually transmitted disease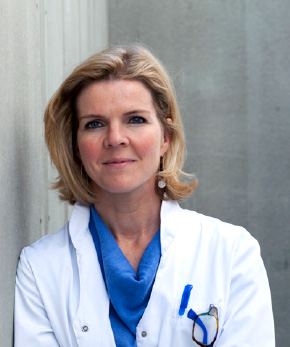 Skin cancer screening and treatment, skin lymphoma
Birthmark checks (digital storage)
Inflammatory dermatoses (neurodermitis, acne, rosacea)
Paediatric dermatology and skin disorders among the elderly
Examination and treatment of skin infections and sexually transmitted diseases
Scar treatments (needling, chemical peels)
Laser treatments (couperose, pigment spots)
Dermatological surgery (removing tumours, birthmarks)
Cosmetic dermatology
OÄ Dr. Andrea Schweitzer-Ehrenreich
Trauma surgery
Trauma surgery
Trauma surgery treatment of the upper extremity to the elbow
Soft tissue surgery
Condition after soft tissue injuries, amputations, infections, scar corrections...
Bone surgery
Bone surgery of the upper extremity to the elbow
Tendon surgery
Primary extensor and flexor tendons, loosening post-traumatic tendon adhesions, tendon transfer and transplantation
Rheumatic surgery
Synovialectomy, tendon reconstruction through replacement plastics, correcting misalignments, joint replacements
Neurosurgery
Relieving the nerves in compression syndromes, carpal tunnel syndrome, ulnar nerve entrapment syndrome and much more.
Surgery on finger and wrist ligaments
Corrections, replacement plastics, solutions for limited mobility...
Wrist arthroscopy
Surgery on the carpal bones (Kienböck's disease, Preiser's disease...)
Dupuytren's contracture
Ergotherapy
Low-level laser treatment
Consultancy
Alternatives to surgical treatment, ergotherapy, referral to other consultants
Prim. Univ.-Prof. Dr. Wolfgang Trubel
Surgery, vascular surgery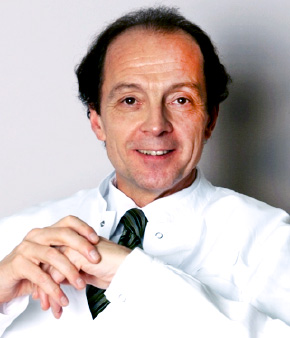 Consultant in general and vascular surgery
Arteriosclerosis and arterial narrowing
In the legs: intermittent claudication, smoker's leg
In the carotid artery: Stroke check
Aneurysm
Pathological vascular dilation
Vein weakness
Varicose veins/varicosities, swellings, cramps, venous ulcers
Vein inflammation and thrombosis
Priv.-Doz. Dr. Patrick Weninger
Trauma surgery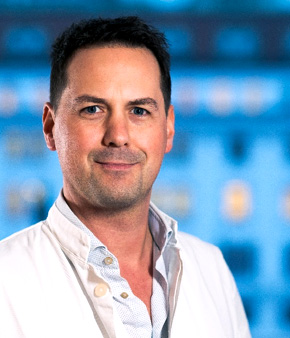 Knee joint injuries (complex injuries to the ligaments, meniscus, cartilage)
Arthroscopic, reconstructive knee surgery
All methods of cruciate ligament reconstruction (preserving / replacing the cruciate ligament)
Revision surgery to the anterior cruciate ligament
Cruciate ligament injuries in children
Meniscus preservation / meniscus transplant
Joint preservation (e.g. cartilage transplantation, stem cell procedures)
Arthroscopic sports surgery
Sports injuries
Bone fractures
Prof. Dr. Alexander Flor
Surgery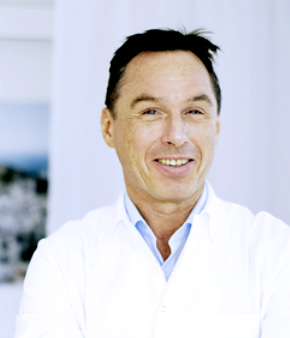 Venous medicine has changed markedly. Gentle methods designed to spare the body are replacing the customary procedures.
I use a range of current procedures and will recommend the treatment that is right for you. Treating your vein disorder or complaint is just as important to me as how your legs look afterwards. By employing laser energy, today we can remove even deep-set varicose veins gently and painlessly within just a few minutes, and without requiring any incisions. Minimally invasive surgery delivers cosmetically impressive results. Thanks to colour ultrasound imaging, we can provide a tailored treatment and preserve healthy sections of the veins.
"If I'd known how smoothly and successfully the treatment would go, I would have come much sooner" is what we hear most from patients. Please visit us for a consultation! Because the earlier we treat you, the better it is for your health.
At our Vein Centre, you will receive state-of-the-art assessment and treatment in a pleasant, modern setting at the Privatklinik Döbling.
Laser, microfoam and minimally invasive surgery. As a member of the American College of Phlebology, my utmost wish is to administer the best possible form of treatment tailored precisely to your needs. Not only is the medical aspect extremely important to me, but the end physical appearance is too. In collaboration with vein centres in the USA, Brazil, and Germany, we are able to meet the highest requirements and standards.
Univ.Doz. Dr. Willi Gerschlager
Geriatrics, neurology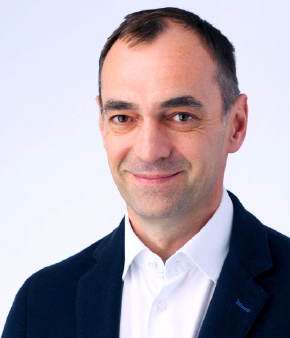 Specialist medical training at the University Clinic of Neurology, AKH Wien.
Recipient of a Schrödinger grant for research stay abroad at the Institute of Neurology, Queen Square, London, from 2000-2002.
Habilitation 2003 at the Medical University Clinic of Vienna on Parkinson's syndrome.
Reviewer for international neurology journals.
Range of treatments:
Parkinson's and tremors
Gait abnormalities and movement disorders
Memory disorders and dementia (early detection and treatment)
Acute and chronic pain (migraines and other headache syndromes, neural pain, pain in the locomotor system)
Stroke: Pre- and post-care
Dizziness
Epilepsy
Polyneuropathies
Treatment with botulinum toxin e.g. for torticollis and blepharospasm
Univ.Prof. Dr. Ernst Horcher
Surgery, heart surgery, paediatric surgery, chest surgery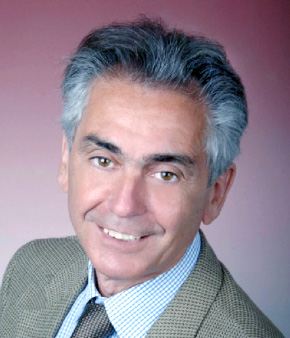 Consultant in general surgery,
Consultant in paediatric surgery
Consultant in cardio-thoracic surgery
Habilitation at the II. Univ. Klinik für Chirurgie (University Clinic of Surgery)
Emeritus board member of the Clinical Department for Paediatric Surgery at the Univ. Klinik für Chirurgie, AKH Wien
Range of treatments/focal points:
Surgical procedures to the thorax (e.g. funnel chest, chicken breast), lungs, tracheobronchoscopy
General surgery of the abdomen, particularly the stomach-bowel tract, liver. Gall bladder, pancreas
Endoscopy of the gastro-intestinal tract
Hernia operations
Tumour surgery
Surgery for congenital malformations
Paediatric urological operations
Consultations, second opinions, reviews
Univ.Prof. Dr. Andreas Kruger
Ophthalmology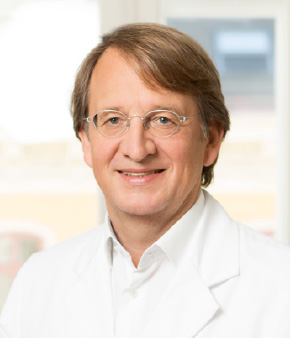 Cataract surgery and refractive laser surgery
With over 20 years of experience and having performed well over 10,000 cataract operations, Dr Kruger's specialist expertise lies in the surgical correction of visual defects. Often, the wish to dispense with the need for glasses can often be achieved even after an operation for cataracts, using modern intraocular lens technologies.
For years, FEMTO-iLASIK has been considered the safest and most state-of-the-art method of treating defective vision such as myopia and corneal irregularity on a lasting basis. The team at the Eye Laser Centre Vienna is a pioneer in this technology in Vienna.
Cataracts treated with state-of-the-art lens technology
Treatment of presbyopia with multifocal lens
Laser surgery of defective vision (iLASIK)
Laser surgery for cataracts
Laser surgery for retinal disease