25 January 2018
---
This April, Vienna celebrates Easter, sparking the return of Ostermarkts and chocolate-fuelled indulgence to the capital. Though you need not feel so guilty, with those sticking around able to burn off the excessive consumption of Easter treats at the Vienna City Marathon! But even if you're not competing (or even spectating), an action-packed, culture-crammed April still awaits during a luxury stay at Grand Hotel Wien.
Old Viennese Easter Market on Freyung
You've heard about Vienna's Christkindlmarkts. Maybe you've experienced the spectacle for yourself! But did you know the Viennese like to take any opportunity they can to enjoy a good market? Introducing Ostermarkts! Your one-stop-shop for some Easter extravagance, this April.
And you'll be pleased to know there's plenty to choose from, with these bundles of market joy widespread across the city. However, our favourite is undoubtedly the offering at Freyung, and not just because it's so close! It's also rather good.
This is in part down (or up) to the immense structure of Easter Eggs that towers over the market - somehow formed from 40,000 of the delightfully decorated ovals - with word around town that this is indeed the largest egg tower in the world. Unfortunately the construction isn't edible, and trying to take bites out of it is highly frowned upon. But fret not! The Viennese are something of a dab hand when it comes to Easter indulgence, embodied in savoury Ostern delights like Osterchinken (Easter ham) and melt-in-your-mouth Easter lamb. Naturally, chocolate also flourishes at Freyung, but more specialised sweet treats can be savoured with Osterpinze (Easter pastry) and rabbit-shaped Lebkuchen (gingerbread).
Less consumable Easter indulgences also await within the rows of beautifully adorned stalls, selling anything and everything from charming bric-a-brac, to delicately decorated eggs. Think you can do better? Now's your chance, at a selection of Easter-inspired workshops, with one even providing opportunities to paint your very own ostrich egg!
Vienna City Marathon
22nd April 2018
There's 42,000 reasons to visit Vienna this April. One being that you and 41,999 others (from 125 countries) will be running together at the 35th Vienna City Marathon! But even if you're not competing, or spectating for that matter, the occasion still heralds much cause for excitement in the Austrian capital.
This could be due to the entourage of spin-off events that accompany the marathon, as you splurge among rows and rows of shiny sports gear at Vienna Sports World, or sample delicious Viennese street-food in a series of exciting pop-ups. But unlike any other marathon ran across the world, Vienna's also comes with a hearty dollop of classical music, courtesy of the world-famous Vienna Philharmonic, in the hallowed opera house of Wiener Staatsoper. You are in the culture capital of the world after all!
Strangely, or brilliantly (you decide), the day before the marathon (Saturday 21st) also caters opportunities to indulge in delicious Viennese pancakes and Garofalo pasta at the annual Carb Loading Party, as runners gather in the beautiful banqueting room at Vienna City Hall.
But of course, the biggest allure of the marathon is the city itself. Beginning between the searing skyscrapers of the Vienna International Centre, the 26 mile route then acquaints you with attractions like Imperial Bridge - perched above the shimmering Danube; Baroque treasures like the Burgtheater; and the iconic, ever-revolving Wiener Riesenrad; before concluding at Vienna's iconic Rathaus.
Whether running, spectating, or supporting, Vienna's City Marathon will doubtless be a race to relish, this April.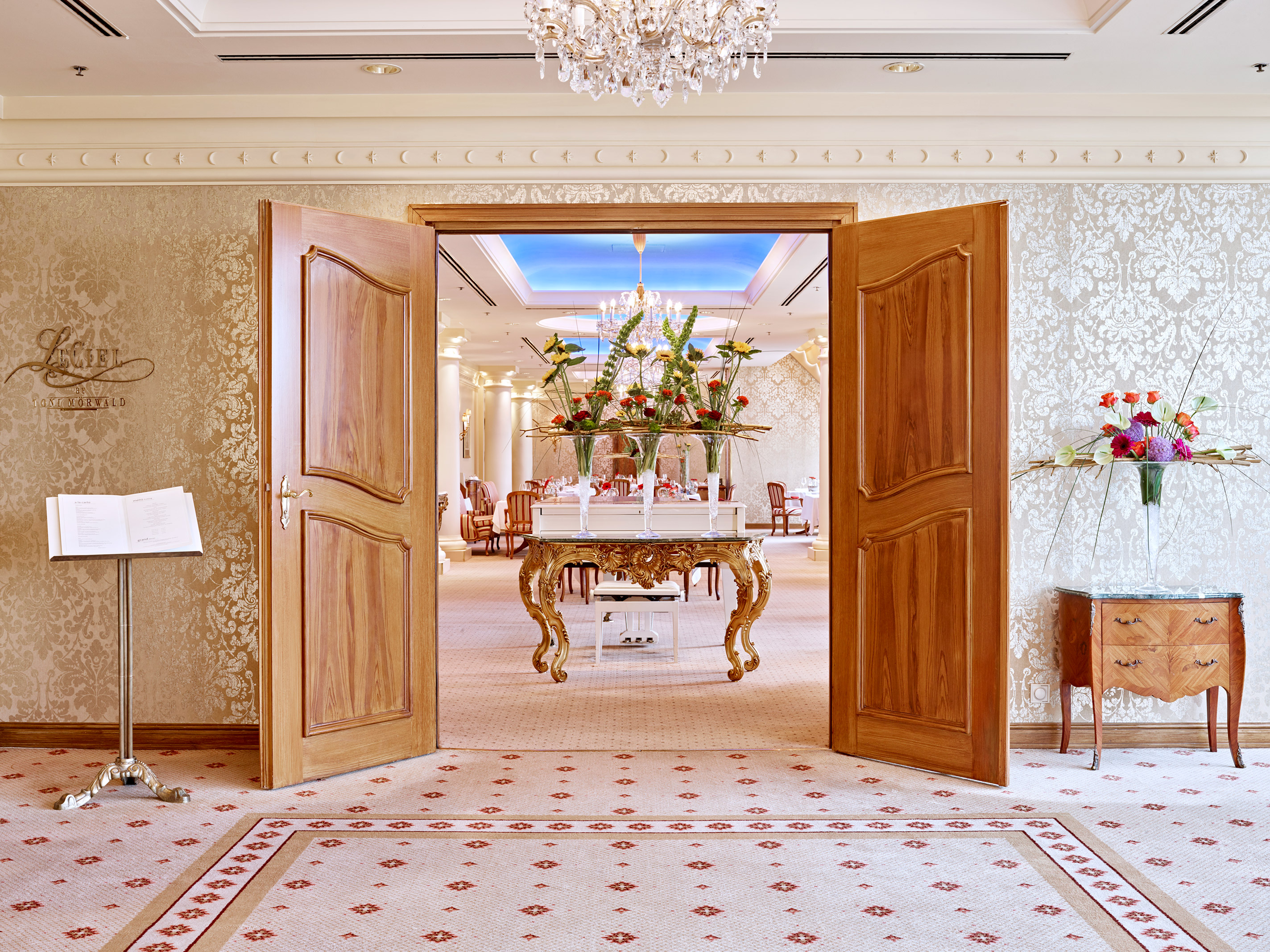 96 points awarded by the new A la Carte Guide
"Le Ciel by Toni Mörward" was always among the best, the 5-star-restaurants, but this time is was awarded with an additional point. The final rating: ...
Click here for more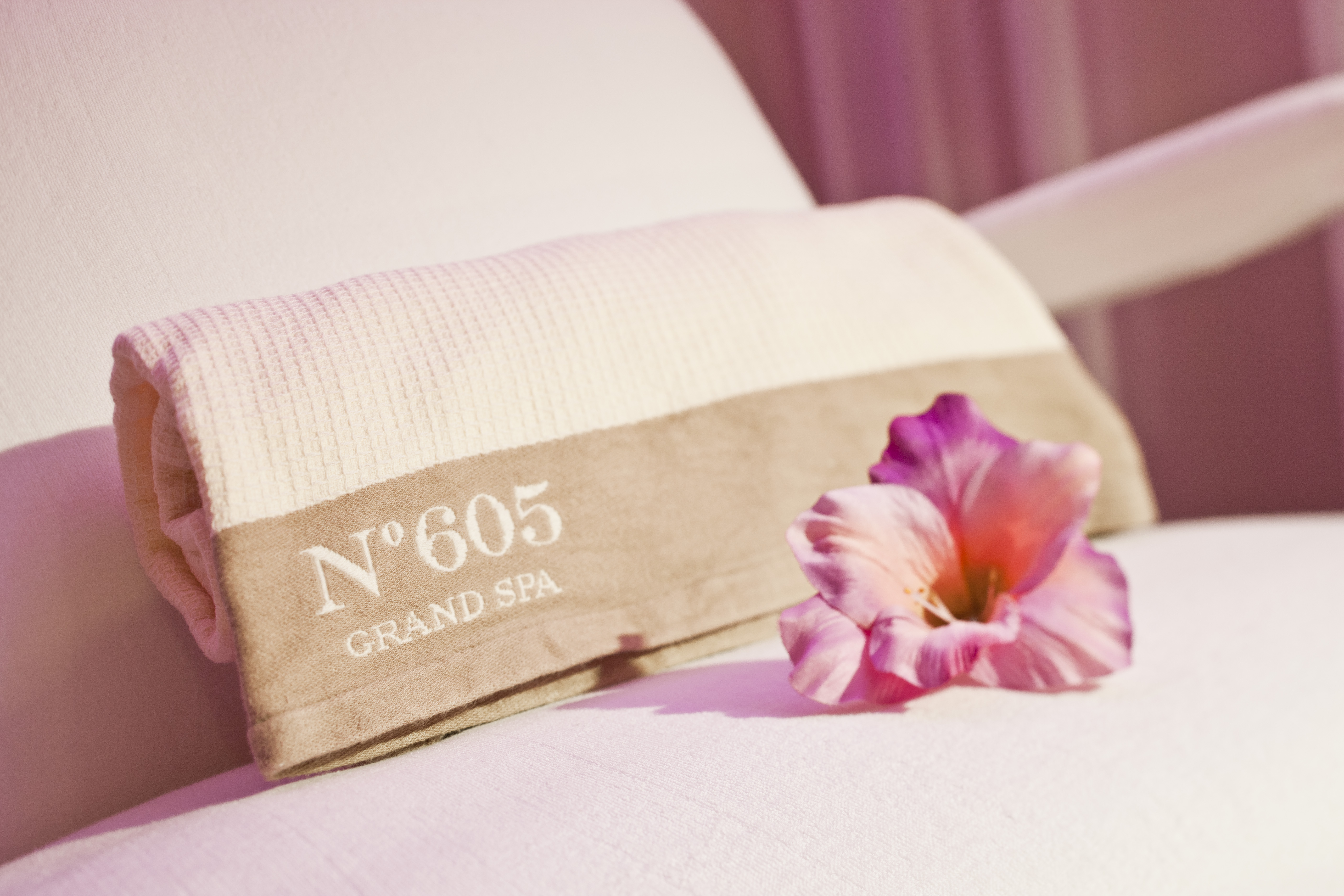 Grand Spa No 605 use for external guests
The Grand Spa No 605 now welcomes external guests, too! In combination with a spa treatment, you can use the facilities at the Grand Spa No 605 daily ...
Click here for more