Gault Millau 2019 achiever: 18 points for Roland Huber, chef at "Le Ciel by Toni Mörwald"
27 October 2018
---
Head Chef Roland Huber is taking "Le Ciel bei Toni Mörwald" restaurant to the top of the Austrian gourmet world. "Heaven" (translation for Le Ciel) is not far away anymore.
Among the 15 best restaurants in Austria
This year´s"Gault Millau" award has shown that Roland Huber is quite close to the zenith of the Austrian gourmet scene. He was awarded 18 points and is now among the 15 best restaurants in Austria. "Now there are five chefs left who are better than me", the 34 year old said smiling after the announcement of the points.
Roland Huber is well known within the Austrian cooking scene for his big talent. Most of the time he stands out with his calm nature. What is less known is that he is very determined and immensely hard-working.
General Manager Horst Mayer says: "I am extremely proud of Roland Huber and his team. He really deserves this additional point because of this constantly high performance. It is a great pleasure accompanying him on this way up!"
"Roland Huber is predestined for success. He is an exceptional talent, combining heart and brain in one person, which is quite seldom", says Siegfried Pucher, Food & Beverage Director at the Grand Hotel Wien.

Sophia-Maria Anker is Receptionist of the Year 2018
The winner of the "Receptionist of the Year" award 2018 is Sophia-Maria Anker, working at the Grand Hotel Wien. She succeeded against 14 other very st...
Click here for more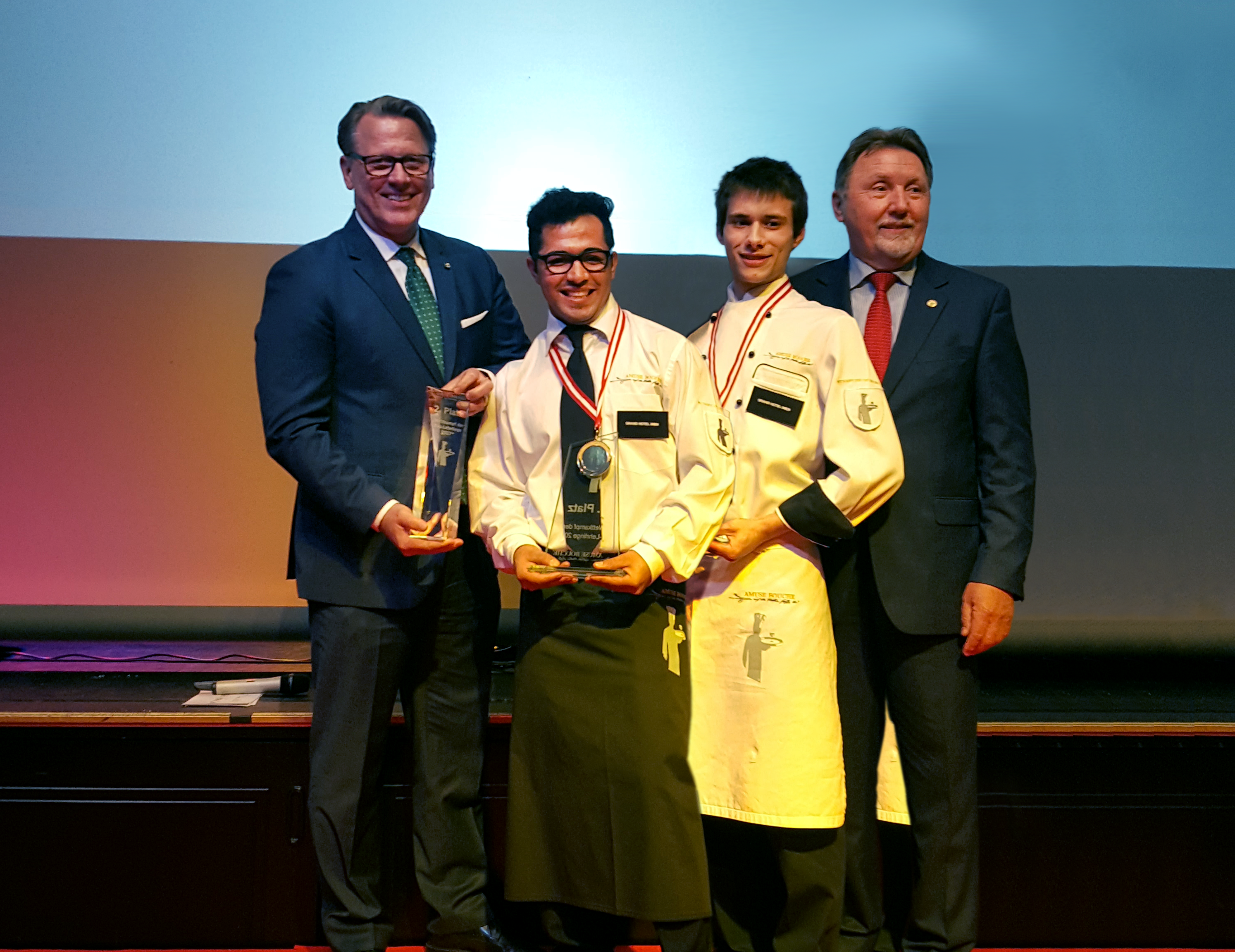 Great success of the Grand Hotel Wien at the "Austrian Apprentice Competition"
We are very proud to congratulate our Apprentice Team: Mr. Valentin Swete (Kitchen) and Mr. Sayed Sadat (Service) to their amazing 2nd place.
Click here for more