Le Ciel by Toni Mörwald has once again been rewarded with the Michelin Star
9 June 2018
---
Now we have the certainty: After already being ranked as a Michelin star restaurant since 2016 – "Le Ciel by Toni Mörwald" could again convince with its outstanding quality and culinary at its highest level.
"We are more than honored and pleased to receive this special distinction. My team and I feel very grateful for earning recognition of our cuisine", so head chef de cuisine Roland Huber.
Earning recognition and accolades from his peers of the culinary society has always been one of the biggest aims to achieve for head chef Roland Huber. "Le Ciel by Toni Mörwald" located on the seventh level of the Grand Hotel Wien, being recipient of this prestigious award for the second time in row is more than gratifying for the restaurant team, who was following the entire Michelin star review with highest expectations. General Director Horst Mayer congratulates both Roland Huber and his team, as well as the service staff under Günter Moser most warmly for the outstanding achievement.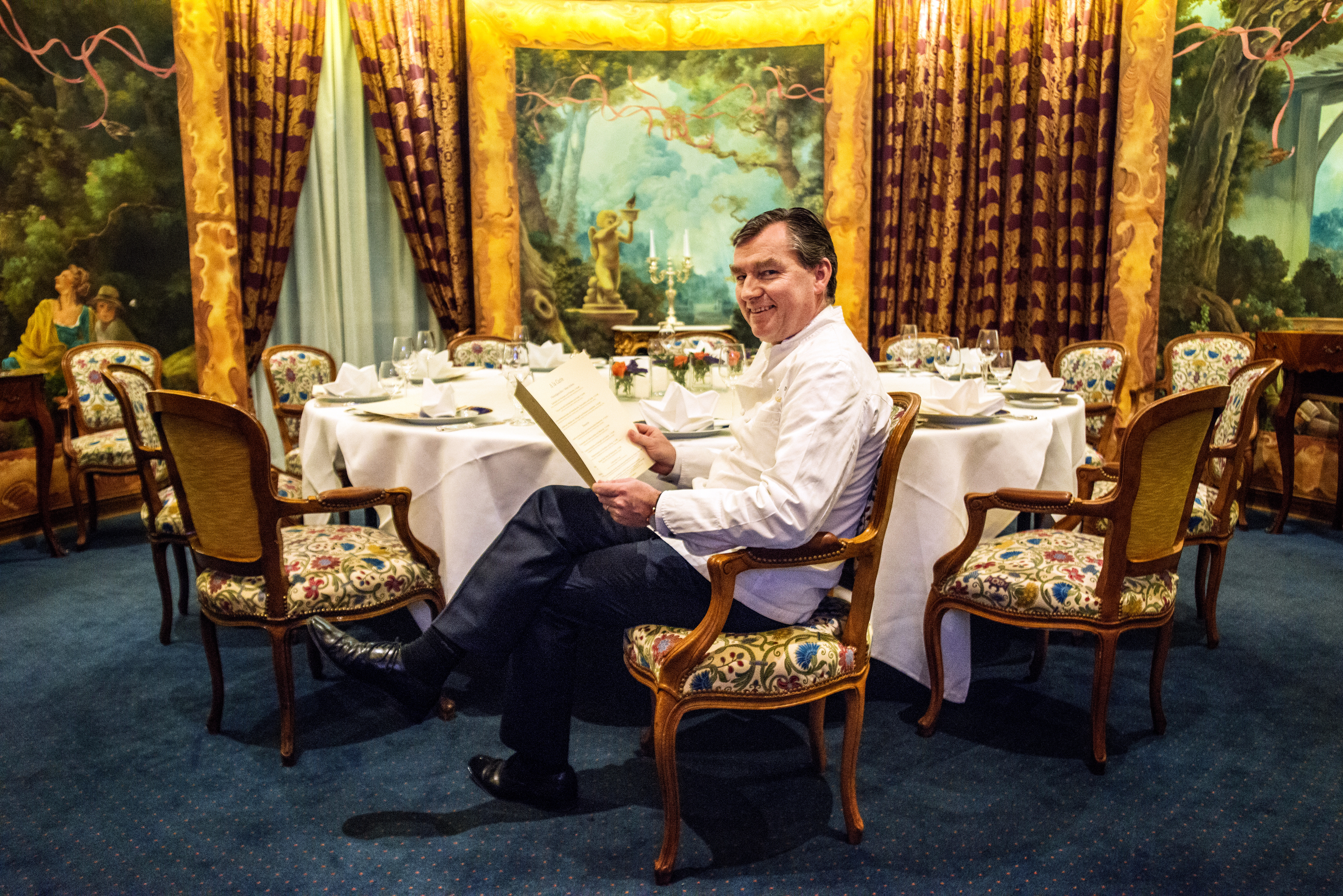 Toni Mörwald goes Le Ciel
In the 21st year of its existence Le Ciel gourmet restaurant undergoes a fundamental reorientation. From May 5th on, it will be presented as "Le Ciel ...
Click here for more

Grüner Veltliner Edition Grand Hotel Wien
The apprentices of Grand Hotel Wien will have a significant influence on the production of a "Grüner Veltliner" Kremstal DAC! In cooperation with "Rei...
Click here for more