Masterpiece Collection 2019 at the Grand Hotel Wien
9 September 2019
---
Themed "Valuable manufactories, delicate made-to-measure handicraft and vibrant tradition", the Masterpiece Collection exhibition covers a broad spectrum of special companies: visit the Grand Hotel Wien from 21 – 23 September to take a look.
The Masterpiece Collection returns to Vienna for the seventh time, serving as a platform to showcase the most extraordinary of enterprises. The exhibition will be housed at the inimitable Grand Hotel Wien for the second time. Its new home was selected to place greater focus on quality and sustainability. Some 45 hand-picked handicraft businesses and traditional manufactories grant an insight into their manufacturing processes over a period of two days.
THE SOUL OF CRAFTSMANSHIP
An individually crafted product holds within it the history of people, materials, tradition and culture. Particularly in these times of assembly line work and mass production, we are seeing a growing need for depth and individuality among consumers. The Masterpiece Collection exhibition is an affirmation of values such as sustainability and regionality, makes a statement for individuality, and offers an accessible way to appreciate the work, the quality and the material. Vienna's historical Ringstraße offers the ideal cultural setting for an exhibition in the heart of the city.
THE EXHIBITORS
Exhibitors in the Masterpiece Collection combine quality with the pursuit of tradition and perfection. Manufactories from Vienna, Lower Austria, Upper Austria as well as Hungary and Germany present their creations and masterpieces. All exhibitors can be found here: www.masterpiece-collection.com/aussteller/
EXHIBITION FACTS
Duration
20 – 22 September 2019
Friday: Opening soirée // Admission 7 pm (INVITATION ONLY)
Saturday: Exhibition day // 
10.30 am - 6 pm
Sunday: Exhibition day // 
10.30 – 6 pm
Entry
Saturday & Sunday 5 EUR per person
Tickets available at the door!
Hotel guests may visit the exhibition free of charge!
Where
Grand Hotel Wien
Kärntner Ring 9
1010 Vienna
www.masterpiece-collection.com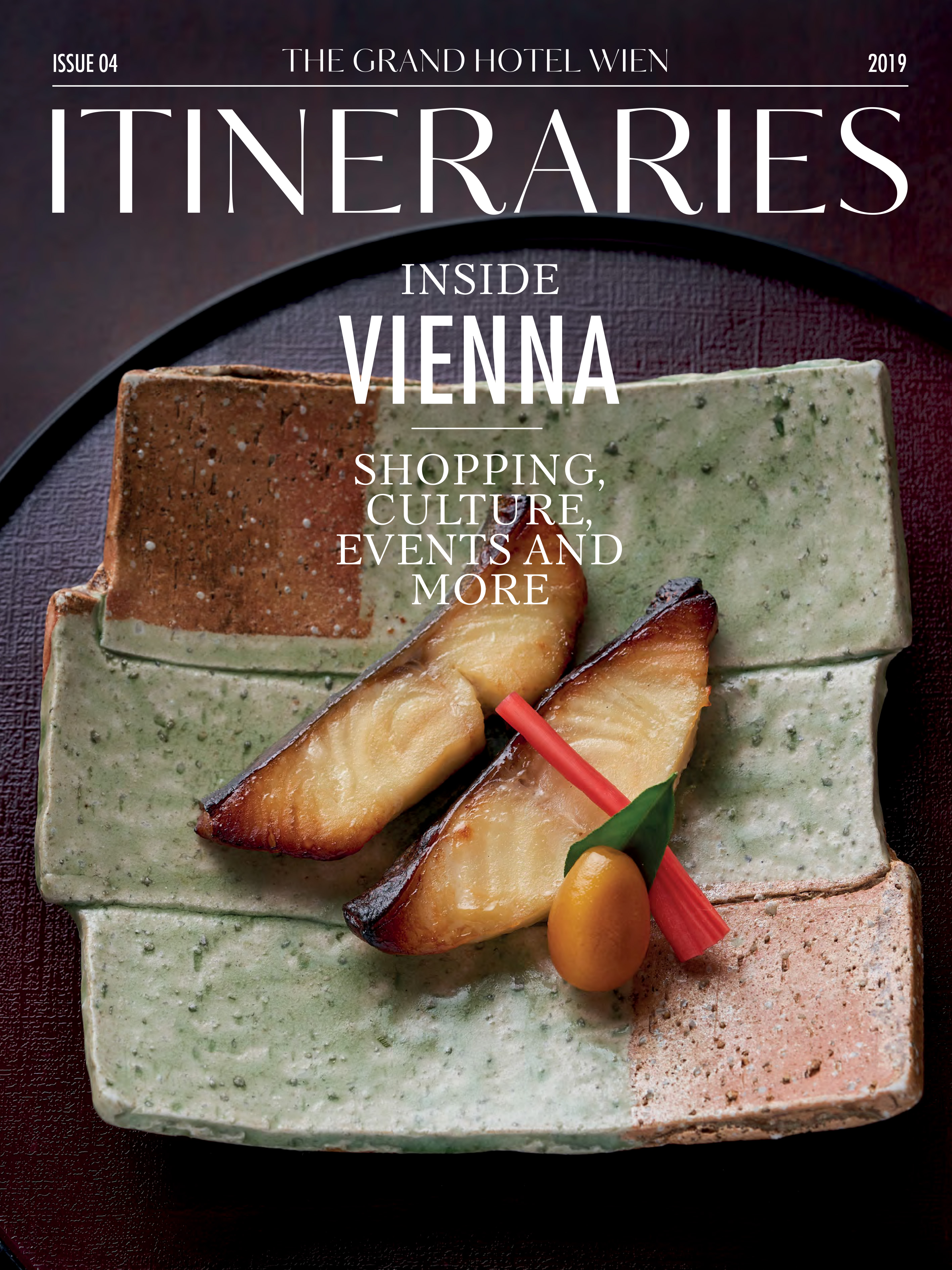 The new issue of the publication "Itineraries" is out now!
This time you can expect a feature on the rich history of the Grand Hotel Wien, an article about the meet & greet of General Manager Horst Mayer and J...
Click here for more