Parks & Gardens in Vienna
1 May 2018
---
Discover Beautiful Urban Parks & Gardens in the Heart of Vienna
Vienna. Arguably the world's culture capital, as characterised by its great wealth of classical music, timeless art and historical intrigue. But did you know the city's centre is also filled with bountiful botanical gardens and picturesque parks? Perfect for savouring the city in those sun-blessed summer months! Here's our guide to the best of the capital's open, green spaces - all of which are easily reachable from Grand Hotel Wien.
Stadtpark
Situated just a leisurely six minute stroll from Grand Hotel Wien, Stadtpark - simply translating as City Park - is a twenty-eight acre oasis of green in the heart of Vienna, which has been pacifying locals and tourists alike since 1862!
This is perhaps the most tranquil spot in the city, after all - where visitors are encouraged to unwind upon extensive manicured lawns, beneath seemingly every species of tree. Before ambling along the park's snaking paths, acquainting you with the glorious English style gardens, designed by the landscape painter Joseph Selleny.
But beyond mere nature - which comes no prettier than the Wienfluss (Vienna River) flowing through the centre of the park - culture also abounds: with statues of artists, writers and composers scattered throughout the park. Though none shine brighter than the gilded bronze memorial to Johann Strauss II - the virtuoso King of the Waltz - who also inaugurated the park's palatial Kursalon building in 1868.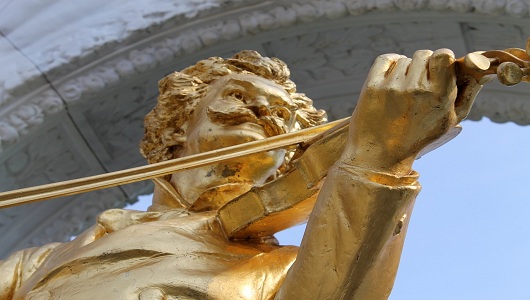 Burggarten
Tucked behind the magnificent Hofburg Palace, Burggarten (Castle Garden) is a green-garnished sanctuary amid the hustle and bustle of Vienna's Ringstrasse and Innere Stadt, which awaits just a scenic six minute saunter from Grand Hotel Wien.
First unveiled in 1818, Burggarten was raised from the city fortifications that had earlier been destroyed by Napoleon. Although, for over a century, the English-inspired garden would remain solely for Imperial eyes, only opening to the public with the creation of the First Austrian Republic, in 1919!
Nevertheless, despite their self-interest, we do have the Habsburg's to thank for the marvellous Palmenhaus - a vast greenhouse filled with butterflies, towering palm trees and exotic flowers. And to this day, Franz Josef still remains in his beloved garden, only now in bronze form! The imposing marble statue of Amadeus Mozart is undoubtedly the park's most famous tenant, however, and is certainly worth the adulate-attention of both eye and lens, afforded to it by locals and tourists alike.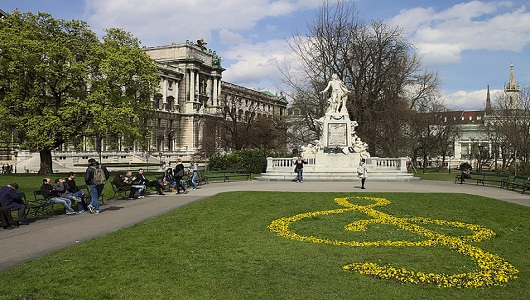 Volksgarten
Neighbouring the beautiful Burggarten, Volksgarten too was built over the fortifications that had been destroyed by Napoleon. Only this time, the glorious gardens were opened to the public - hence the name, People's Garden - though perhaps only to stop the plebs sneaking peaks through the wrought-iron gates of the Imperial Park!
Either way, by 1823, the Viennese public at least had a place to savour nature amid copious green spaces and blossoming rose gardens, which were styled on Paris' Jardin du Luxembourg. However, it is Ancient Greece to which Volksgarten owes the most, with its housing of Theseustempel - a replica of the graceful, white Theseion located in Athens.
Tucked away in a corner at the northern end of the park, is also where you'll find a tribute to the popular Empress Elisabeth of Austria - better known as Sisi - alongside an elegant remembrance garden and pond.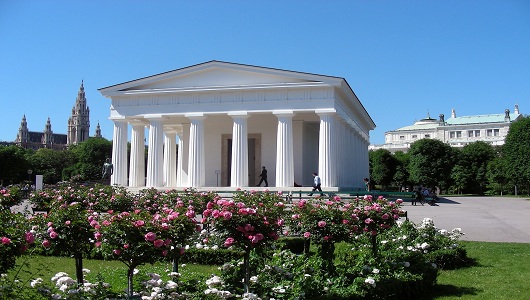 Augarten
Situated in Vienna's second district (Leopoldstadt) and set across 129 acres, if it's a harmonious blend of nature and culture you require, look no further than Augarten! Situated just twenty minutes from Grand Hotel Wien when travelling via U-Bahn.
It goes without saying that wildlife is plentiful here, and can be found in abundance amid elaborate French Baroque gardens and shady avenues of chestnut, lime, ash and maple tree. But days of cultural discovery also await within institutions like Palais Augarten - home of the Vienna Boys' Choir; Porzellanmanufaktur Augarten - Europe's second-oldest porcelain manufactory; and the eminent art gallery, Augarten Contemporary!
However, perhaps Augarten is most (in)famously remembered for the brooding, indestructible Augarten Flak Towers, which remain as Austria's largest Second World War relics, standing 180 feet tall in the heart of the park.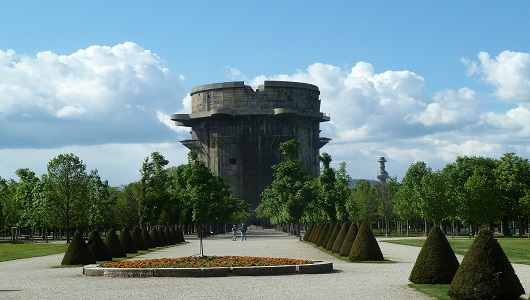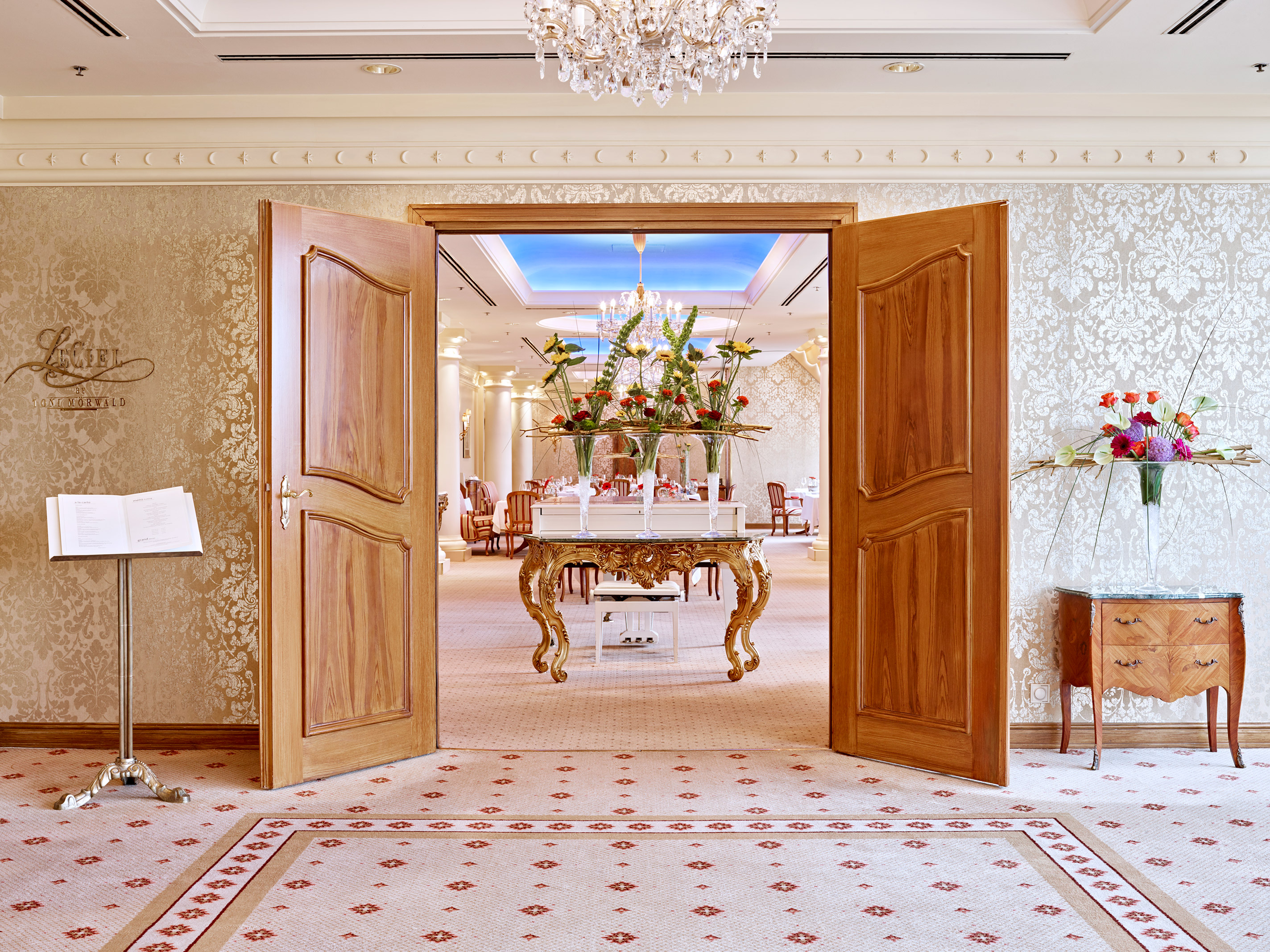 96 points awarded by the new A la Carte Guide
"Le Ciel by Toni Mörward" was always among the best, the 5-star-restaurants, but this time is was awarded with an additional point. The final rating: ...
Click here for more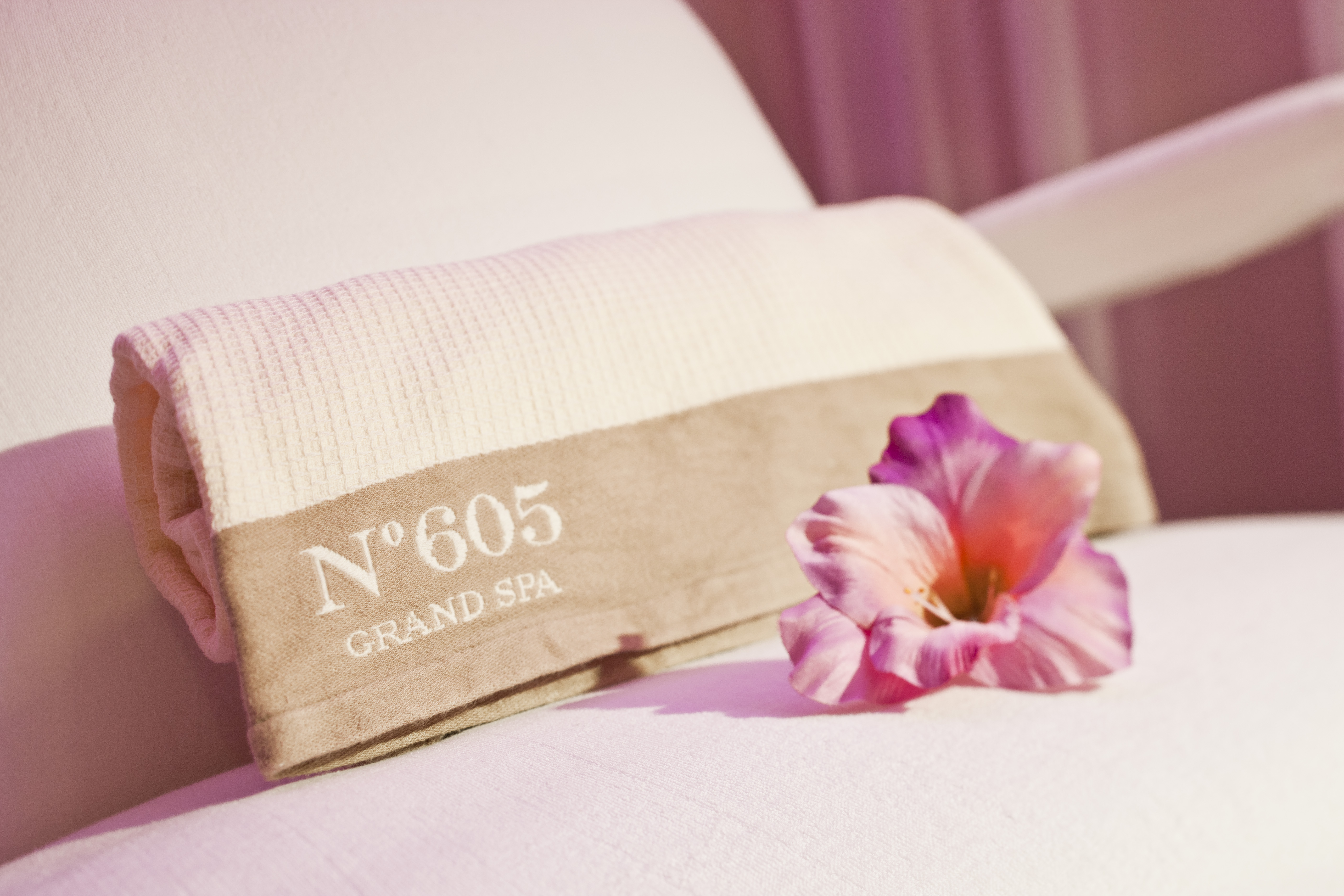 Grand Spa No 605 use for external guests
The Grand Spa No 605 now welcomes external guests, too! In combination with a spa treatment, you can use the facilities at the Grand Spa No 605 daily ...
Click here for more